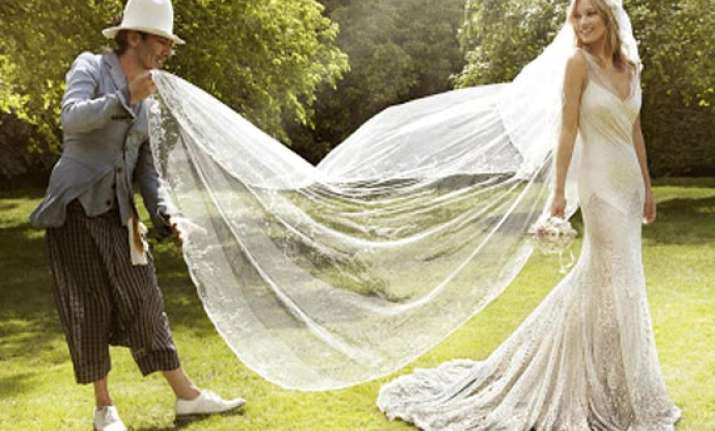 Los Angeles, June 6:  French designer John Galliano says the chance to design supermodel Kate Moss' wedding dress was like "creative rehab", and it helped him turn his life around.
The 52-year-old, whose career was shattered after he was caught on camera in an anti-Semitic rant in 2011, realised he might be able to make up for his mistakes and rebuild his life when the British supermodel reached out to him.
Moss wanted him to create her bridal gown for her wedding to musician Jamie Hince. They had discussed this before the designer was fired from French luxury brand Christian Dior, reports contactmusic.com.
In his first ever official interview since his dismissal, he told Vanity Fair magazine: "Creating Kate's wedding dress saved me personally because it was my creative rehab. She dared me to be me again."
Moss, who has fronted campaigns for Dior in the past, donned the "gorgeous" 1920s style dress for her wedding at her countryside mansion in July 2011.