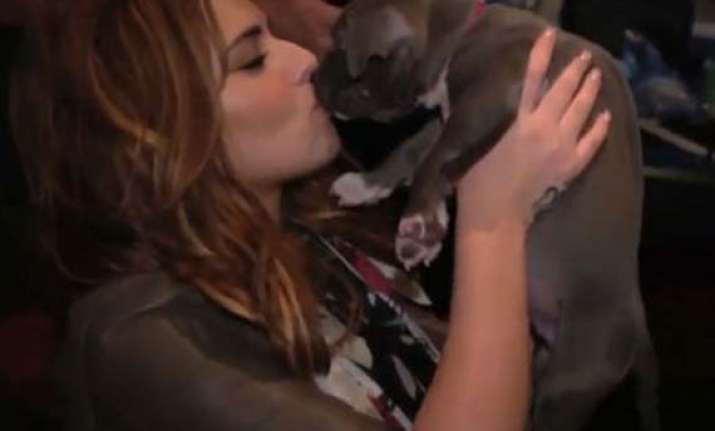 London, Dec 11 :  Singer Cheryl Cole wants a puppy as a Christmas gift this year.
The 29-year-old has told her family members she would love to find a new pet in her stocking, but they have already turned down her request.
"I want a puppy, which I've already been told is a no-no," femalefirst.co.uk quoted Cole as saying.