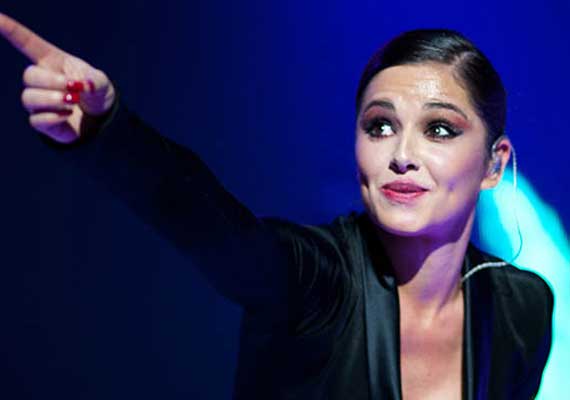 London, July 28: Pop star Cheryl Cole surprised kids at a primary school in Newcastle by calling in unannounced as they performed on one of her songs.
While the kids at Tyneview Primary School were singing and performing a dance routine on her song "Fight for This Love", Cole herself walked in and surprised them, reports thesun.co.uk.
The 30-year-old gave the children lots of encouragement and told them how pleased she was to see their hard work.
She also chatted to teachers and posed for pictures.
One of the teachers at Tyneview, Robyn Bonnick said: "The whole topic, especially Cheryl's involvement, has been amazing."
"I now have 10-year-olds with a greater attitude to learning and the ethos of 'not giving up', as well as a whole new knowledge of the many job opportunities in the performance business," she said.
"I am predicting that Tyneview will now produce some talented new set designers, dancers, singers and directors," Bonnick added.