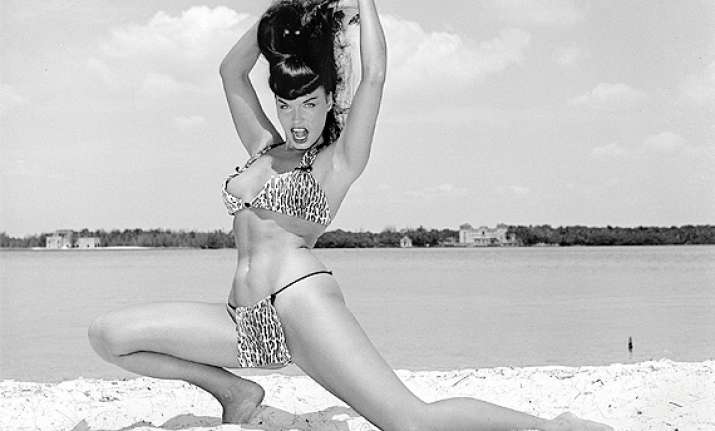 Los Angeles: Model-turned-photographer Bunny Yeager has died at the age of 85.
Yeager had been at a North Miami, Florida hospice for the past one week, and died from congestive heart failure Sunday, reports contactmusic.com.
She started her career in the 1940s and soon became one of the most photographed models in Miami. After retiring from modelling, she took up photography.
She not only created self-portraits but also had a large part in helping Bettie Page begin her modelling career. Yeager began snapping photos of Page in 1954, and is responsible for the now iconic picture of the Hollywood star in a leopard-print bathing suit standing next to a cheetah.
She was also the photographer behind "Dr. No" star Ursula Andress's memorable portrait in a white bikini with a knife at her side.
Yeager became one of the world's most celebrated photographers of female nudes and near-nudes of the 1950s and 1960s, with a plethora of her work appearing in Playboy magazine.
She has published over a dozen of books including "Femmes Fatales of the 1950s" and "Bunny Yeager's Pin-Up Girls Of The 1950s".
This autumn, a new book titled "Bettie Page: Queen of Curves" will be released to celebrate the 60th anniversary of her first photoshoots with Page. It will feature more than 250 previously unseen shots.