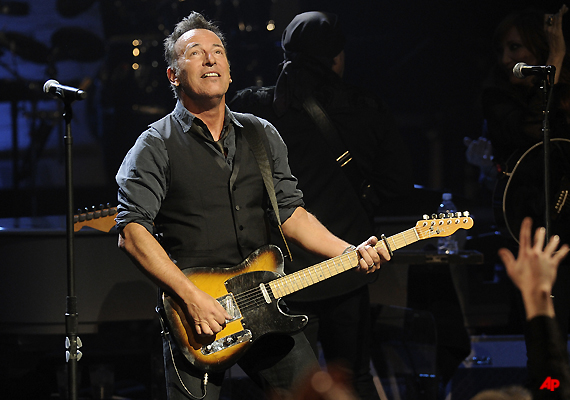 New York, Mar 10: It was show time at the Apollo, as Bruce Springsteen and the E-Street Band rocked Harlem's legendary theater.

It was their first official show since the death of saxophonist Clarence Clemons last year. And the "Big Man" was not forgotten Friday. Springsteen acknowledged his passing, as well as E-Street alum Danny Fediricci when he did his traditional roll call of band members before the saxophone part in "Badlands."

Springsteen called out as the crowd stood. "Is there anybody missing?"

The Boss said, "Well if you're here, and we're here, then they're here."

The two-hour concert celebrated the 10th anniversary of Sirius Satellite Radio, which has a channel dedicated to Springsteen's music, and broadcast the concert live.

Springsteen kicks off his "Wrecking Ball" World Tour on March 18 in Atlanta.