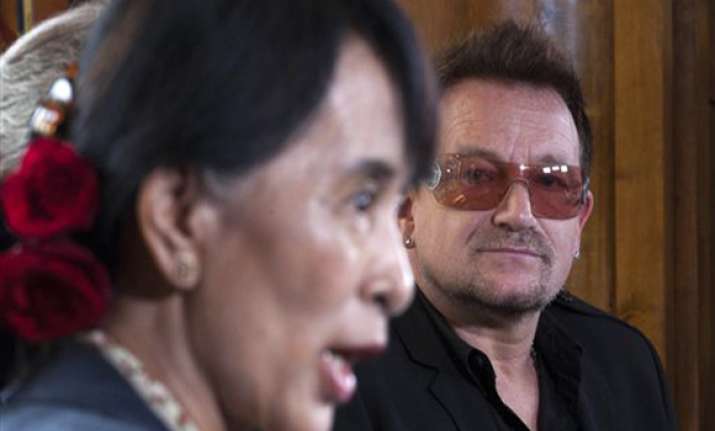 London
:  Chances are if you're a president, premier or plain ol' peacemaker with an eye on publicity, you've managed to get a bit of Bono in your life.
The billionaire U2 rocker-cum-humanitarian is spending Monday by the side of Myanmar's Aung San Suu Kyi, the Nobel Peace Prize-winner who's spent decades seeking democracy in her military-controlled homeland. He devoted one of U2's most famous songs, "Walk On," to her lonely life struggle.
But a perusal of the AP photo archives indicates it's hard to find a world leader or leading reformer who hasn't spent time hearing from Bono.
Here's a gallery of images placing the irrepressible Dubliner alongside Bill Gates and Steve Jobs, Lech Walesa and Mikhail Gorbachev, Bill Clinton and George W. Bush ... and many other people less well known than himself.