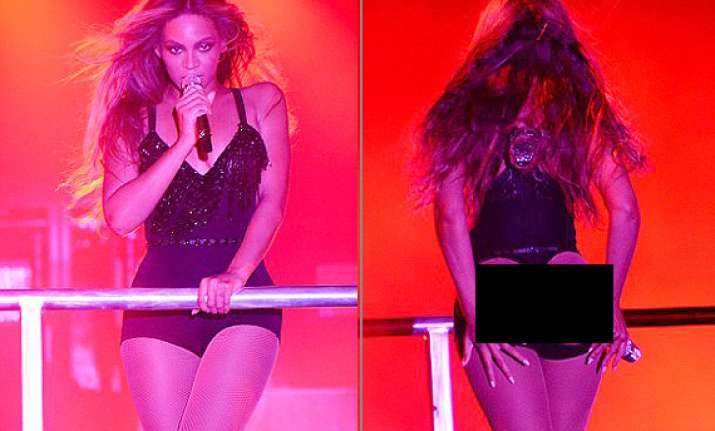 New Delhi: Beyonce Knowles' tour of Florida has certainly come as a surprise package for her fans. Her performance on Wednesday gave the onlookers much more than they paid for.
The Beyonce-Jay Z mega-tour witnessed a splash of their ardent fans and the crowd went gaga over Beyonce performance. The highlight was her revealing body suit. The pop singer wore an extensively raunchy outfit for her performance that visibly showed her pert buttocks.
Sporting a black seductive bodysuit, Beyonce provocatively showed some moves as she performed with high energy.
The event saw her showing much more than what she revealed in her earlier tour during the Mrs. Carter Show world tour.
Beyonce adorned a two cut-off panels that exposed her shapely derriere.
Supporting her was Jay Z who opened the gig at the Sun Life Stadium with her amid all her lively fans. The lady also changed to many other unique outfits that included a fish net headpiece that covered her face, a totally glitzy copper outfit and many others.