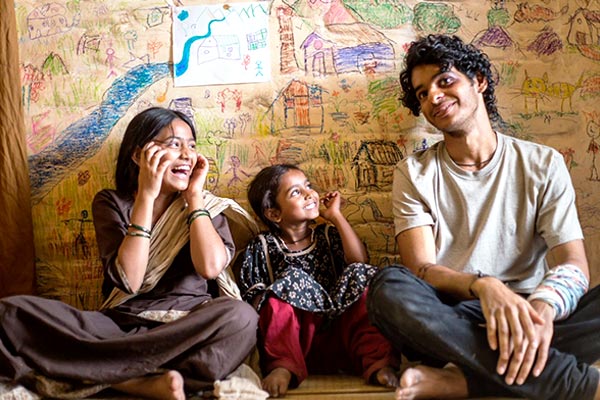 Iranian filmmaker Majid Majidi's Beyond the Clouds is set to be screened at the opening of the 48th International Film Festival of India (IFFI) in Goa on November 20, Union minister Smriti Irani said. The film featured actor Shahid Kapoor's younger brother Ishaan Khattar.
This is perhaps the first time that an international film maker of repute has shot and produced an entire film in India with a complete Indian cast and crew, according to a blog by the IFFI. 
"Iranian Director Majid Majidi's first Indian film 'Beyond the Clouds' is set to open at #IFFI2017," Irani, the information and broadcasting minister, said in a tweet. 
The two-hour movie was also nominated for the best film award at the London Film Festival this year. Apart from marking the official debut of the young talent Ishaan Khattar into the world of cinema, this movie is also the first Indian film by Majid Majidi. 
'Beyond the Clouds' also features south Indian actressMalavika Mohanan in one of the lead roles. 
The movie revolves around the adoration of love, life and human relationships between a brother and a sister which takes place in the ever-bustling city of Mumbai. 
Majidi has a long list of awards and nominations such as the 1998 Oscar nomination for the best film and the Grand Prix Des Ameriques award at the 25th Montreal Film Festival, 2001. Oscar winner A R Rahman has composed the music for the film. 
The film will have its India premiere post the inaugural ceremony on November 20. 
The festival, which takes place in Goa every year, will run from November 20 to 28.
(With PTI Inputs)