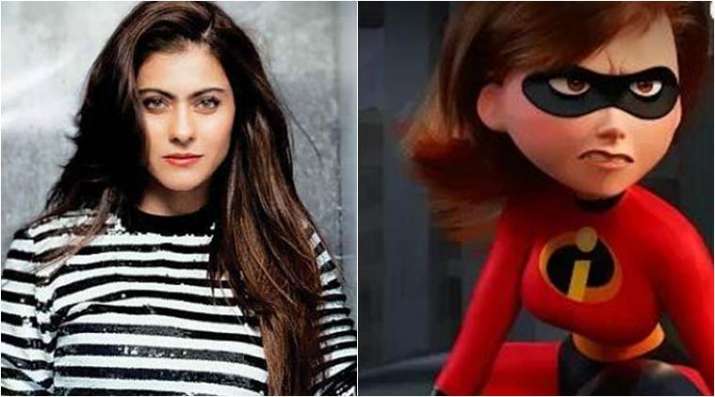 The new Hindi trailer of 'Incredibles 2' is here and it has marked the official entry of Bollywood's very own Kajol into the superhero world. Shared by Kajol herself, the trailer shows Kajol (or, err.her voice) donning the hat of Helen Parr, aka Elastigirl, with elan.
In her tweet, Kajol wrote in Hindi which roughly translates to 'Meet a family which is like your family, yet it is not'.
मिलिए एक ऐसी फैमिली से, जो आपके जैसी है भी और नहीं भी।https://t.co/UNeKZuiRh2

— Kajol (@itsKajolD) May 31, 2018
Just a few days ago, the news broke out that the 43-year-old actress will do the voiceover for the much-loved character of Elastigirl for the Hindi version of the film. The news was shared by Kajol herself on her Twitter account.
Kajol's inclusion in the Hindi version of a popular Hollywood franchise continues a trend that has been gaining steam recently. Arshad Warsi voiced Jack Sparrow, a character made famous by Johnny Deep, in Pirates of the Caribbean: Dead Men Tell No Tales, Varun Dhawan voiced Chris Evans' Captain America in Civil War, Tiger Shroff did the Hindi dub for Spider-Man: Homecoming and most recently, Ranveer Singh put his spin on Wade Wilson in Deadpool 2.
The first Incredibles film was released in 2004 and was immensely successful at the box office, with a global tally of $630 million. The popularity for the film and its characters has only grown since, thanks to home video and a growing interest in superhero movies.
Incredibles 2 is directed by Brad Bird, who also made the first film, and directed Anil Kapoor in Mission: Impossible - Ghost Protocol. The film will arrive in India on June 15.