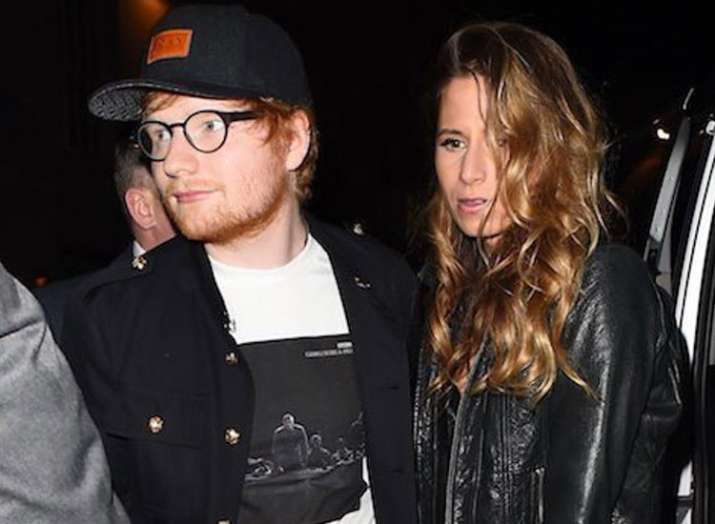 Singer-songwriter Ed Sheeran has reportedly tied the knot with his fiancee Cherry Seaborn. According to EOnline, Sheeran, 28, and Seaborn, 26, got married in a low-key ceremony at their home in December in Suffolk, England last year. The wedding was attended by close friends and family members of the "Shape of You" hitmaker. The couple had announced their engagement in December 2017.
"Got myself a fiancee just before new year. We are very happy and in love, and our cats are chuffed as well," Sheeran had shared on Instagram along side an adorable picture of him and Seaborn. The couple was childhood friends who attended school together in Suffolk, but only became romantically involved years later.
According to a daily, the couple got married before Christmas in an intimate setting. A source revealed, "It was very quiet just Ed's oldest school pals, limited family and the priest. He wanted no fuss and he wanted it to be something entirely for them just a tiny winter wedding."
The couple has been very private throughout their engagement but this isn't the first time rumors have swirled about their marriage. Back in Feb. 2018, fans thought Ed and Cherry secretly tied-the-knot when he was seen wearing a ring on that finger.
"I'm not married," he clarified at the 2018 BRIT Awards red carpet.
Adding, "I never saw why men didn't wear engagement rings. It's the same commitment either way. Cherry made it for me herself out of silver clay. I really like it."
(With PTI inputs)