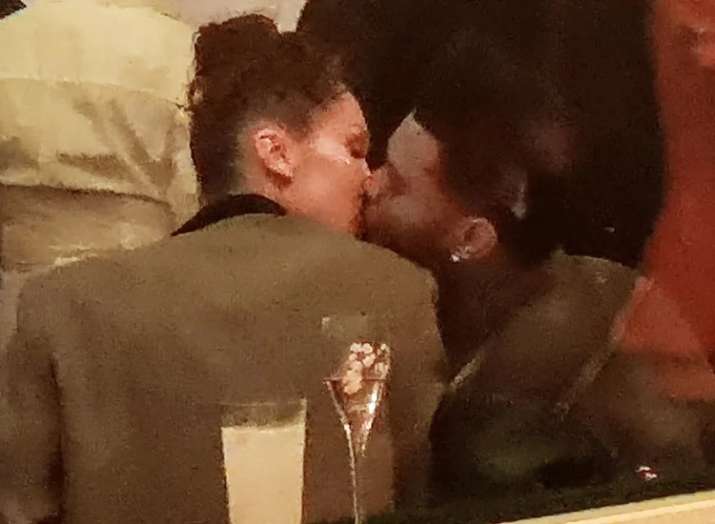 Another love story cooking up in Hollywood! Singer The Weeknd and model Bella Hadid, who had split in November 2016, were spotted getting cosy at the after party of Cannes Film Festival 2018.
The two shared a kiss while at an afterparty here on Thursday night less than a month after they both shot down rumours that they were dating again, reports people.com.
In photographs, the two are seen deep in conversation, with Hadid, 21, leaning in to whisper something in the singer's ear, ignoring the partygoers around them.
Hadid moved away from the "Call Out My Name" singer, 28, briefly to dance with her friends in the DJ booth as he looked on, according to The Times.
The model and the singer were also seen last month at Poppy nightclub's Coachella pop-up during weekend one of the desert festival where they put on a public display of affection.
"The Weeknd and Bella were sitting on each other's laps and all over each other all night long. They definitely looked like they were fully back together," people.com had quoted an onlooker as saying.
Hadid had denied a report, writing on Instagram, "It wasn't me", with her moment captured by the popular "Comments on Celebs" Instagram account