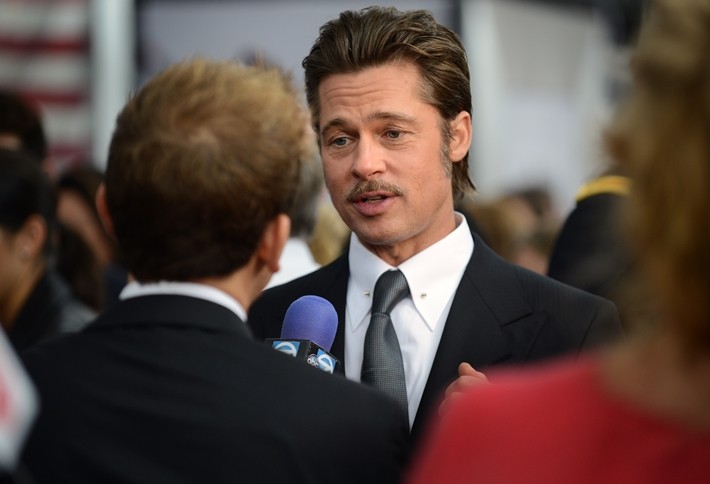 Actor Brad Pitt, who is going through a rough patch in his married life post divorce with wife actress Angelina Jolie, made his first red carpet appearance. The dapper looking 52-year old star attended the private screening of the film "Moonlight" on Tuesday.
Brad was accompanied by co-star Julia Roberts.
It is also being reported that Brad will be gracing the red carpet for the official premier of his new film "Allied", which also stars Marion Cotillard, on Wednesday.
In a photograph shared by a fan, Pitt was seen wearing a plaid shirt paired with a black jacket while Roberts donned a black tee and glasses for "Moonlight".
After Jolie filed for divorce from Pitt in September, the actor skipped the premiere of Terrence Malick's "Voyage of Time", citing a "family situation".
(With IANS Inputs)