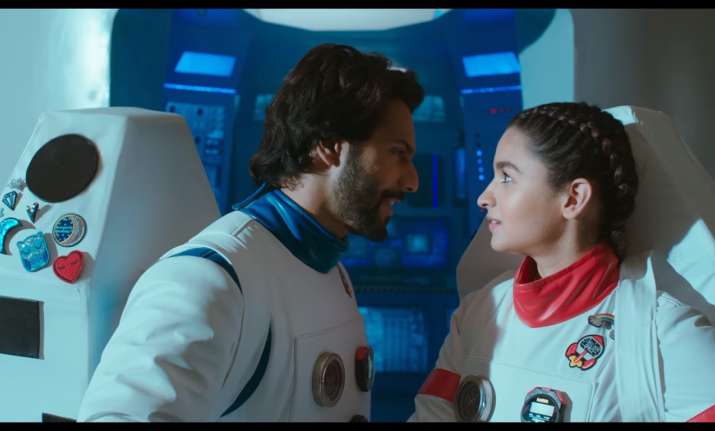 Student of the Year duo Alia Bhatt and Varun Dhawan, fondly known as 'Varia' sweeps their fans off their feet once again. This time, they forayed into space adventure to spread their word on cleanliness and hygiene. The adorable Bollywood couple Alia and Varun did a campaign video for Adar Poonawalla's Clean City Initiative. In this video, you can see Badrinath and his Dulhaniya as a new-age astronaut couple. Alia shared the video on her social media. 
The video spreads out the message that it's our planet, our home. It's our duty to keep it clean. The motto of the video is 'Badlega scene jab duniya hogi clean'.
The storyline of the video unfolds goes like this. Alia Bhatt and Varun Dhawan are astronauts who've been sent on a mission to moon. The duo exchange romantic conversation on Earth's natural satellite but things go topsy turvy when Varun throws the chocolate wrapper on the moon. Alia loses her calm and leaves the moon, with Varun stranded alone as a punishment.
This new video is the second instalment to this ad campaign. In the older video, Alia and Varun role-played Romeo and Juliet. Similar to this video, Alia and Varun spreads the message of cleanliness among their fans. 
Filmmaker Punit Malhotra is the mastermind behind this video as part of Dharma 2.0, which is the creative branch of Dharma Productions and assigns in-house filmmakers to direct adverts and campaigns.
Alia Bhatt and Varun Dhawan shot for the video last month. Punit shared a picture from the shooting on his Instagram.
Don't forget to watch Varun and Alia's Romeo and Juliet video.