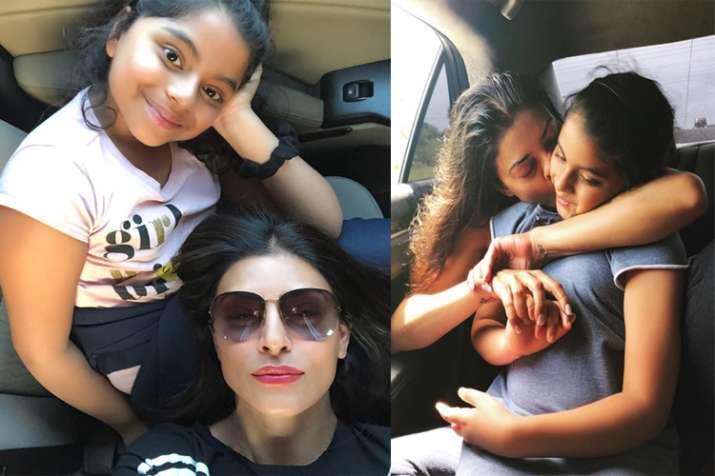 Sushmita Sen's younger daughter Alisah rings in her 9th birthday today. The beauty queen Sushmita is excited for the day and wished her daughter by sharing a heartfelt note on Instagram. Sushmita shared a beautiful pic of the little one Alisah in which she can be seen smiling and posing for the camera. 
''Birthday love of my life!!! Thank you for being such a #gift in our lives & for being the #rooh of my existence!!!what a divine #soul you are my Alisah maa!!! To your health, happiness & unshakable strength of goodness, your Renée didi & i are blessed to turn 9years old with you today!!To know you is to know #godslove in action!!! And to be YOUR mother is to know God's kindest blessing!! We love you Shona!!! Keep smiling & growing...what a magical life awaits!!! Dugga Dugga,'' wrote Sushmita for her daughter Alisah.
Sushmita loves to enjoy and celebrate each and every moment in her life along with her daughters and her social media accounts are proof of it. Recently, she shared a video of Alisah at her first day in grade 4. ''#milestones Alisah's #firstday in #grade4 Renee didi, @tushtushna Aunty & Maa all gearing her up to look forward to everything, including #homework. Her explanation as always was priceless!!! #sharing#Godslove & #gratitude "look at me, i am simple" mmuuuaaah,'' wrote Sushmita captioning the video. 
And we are awaiting for more celebration pics from Alisah's birthday.