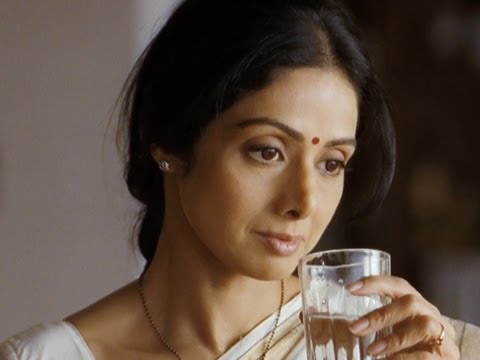 Sridevi's performance in English Vinglish is so beyond excellence that we couldn't imagine any other actress in her shoes in that film. The vulnerability, constant need for validation and demureness was depicted in right proportions by the veteran actress who is unfortunately no more among us. Today, we will not only remember the unfortunate Sunday night of February 24 when we lost her last year. Sridevi was much more than that. She was an era, she was the epitome of grace, excellence, and dedication. In a very young age, Sridevi earned herself the accolade of being India's first female superstar. She took a sabbatical for her children and made a comeback in 2012 and how. Instead of signing a masala film, which is a safe bet for every actor, she signed Gauri Shinde's English Vinglish and rest is history.
What English Vinglish did, other Bollywood films brazenly failed to do. While watching a film, the audience yearns to find bits and pieces of their own lives in it. While other movies just ran superficially above our lives, English Vinglish hit us right at the spot. It was Sridevi's tribute to every Indian housewife, whose day and night of hard work goes unrewarded. In most of the cases, if not in all, husbands are unwilling to take their wives to their corporate gatherings, citing that she might not be able to conversate in English (the most intellectual and indispensable language per se). When a woman seeks love and respect from her children, they shamelessly lock her out their life. Hence, despite the never-ending love, a 'non-working' woman is trapped in a house that has many people, but not one to turn to.
The best and the most-heartbreaking part of Sridevi's English Vinglish is that; it's so relatable that it hurts. While watching the film, all I wanted to do was rush home and apologize for all those subtle and unintentional ways in which I might have humiliated my mother. We've all been there. We've all felt embarrassed by our parents just because they speak in Hindi all the time. That's where Sridevi's character Shashi strikes and makes us realise that English is just a language.
So, what if a woman doesn't know English? So, what if she never got an opportunity in life to explore a second language? Was it her fault, that her parents got her hitched even before she could realize her dreams? Since when English became a measure of intellect in people? English Vinglish sends out a message, that above all the 6,500 of spoken languages in the world, there is the language of love.
English Vinglish also has a hidden message that no matter how busy you are in your life, make some time for yourself. If you don't love yourself, nobody is going to come for your rescue. Shashi also found her family's acceptance only when she began to fall in love with herself. She spent time in grooming herself, not to prove a point to her husband and daughter, but to analyze herself what all she can do. She learnt a second language in her 50's which filled her with immense self-confidence and self-love that seeking approval was no longer her thing.
While remembering Sridevi and her flabbergasting performance, let's watch English Vinglish again and remind us that our parents just need our love, acceptance, and respect. Also, remember, like Shashi you need to breathe in some life, love yourself and never stop yourself from putting yourself out of the comfort zone.