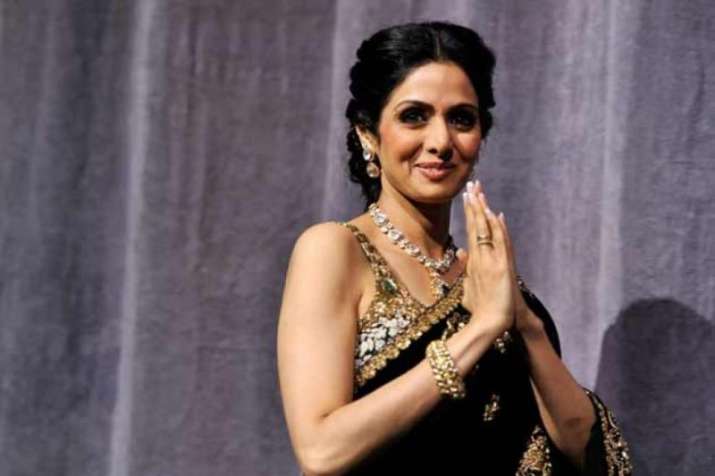 Renowned Bollywood celebrities including Amitabh Bachchan, Farhan Akhtar, Vidya Balan and others have expressed anger over the way of coverage of Sridevi's death by media. 
Criticising the TV channels for suggesting various conspiracy theories on the cause of her death, Farhan posted a cryptic tweet where he wrote, "There's no bottom in the barrel of the graceless."
While Vidya Balan said, "May they let you rest in peace...."
Amitabh Bachchan wrote on Twitter, "Get back to love…it is the only sustainable!!"
The Indian ambassador to UAE also reacted on the media coverage of Sridevi's death. According to the latest update in Sridevi's death case the cause of the actress death is said to be accidental drowning. Hours after Dubai Police transferred the case of Indian actor Sridevi's death to Dubai Public Prosecution following revelation that she died due to "accidental drowning" in her hotel room, diplomatic sources here on Monday night said the repatriation issue is now open ended.
Bollywood celebs said that media is sensationalising Sridevi's death. 
A Sridevi's fan said, ''You ignore 254 movies in 5 languages over 45 years. You ignore private grief. You presume, conjecture, mock a death clutching a sketchy preliminary report. Dear shrill TV channels: You need to be investigated first on charges of murdering news. #SrideviDeathMystery #Sridevi"
Another fan stated, "It's interesting that about 10,000 people, in the media and outside, have overnight gained expertise in forensics, surgery and post-mortem procedures at the same time as they have lost it generally #SrideviDeathMystery"
Also Read: Sridevi passes away: Shah Rukh Khan, Gauri Khan, Rajinikanth and other celebs at Anil Kapoor's residence
Also Read: LIVE | RIP Sridevi: Dubai Police checks CCTV footage around her hotel room; mortal remains to be released after investigation by public prosecution