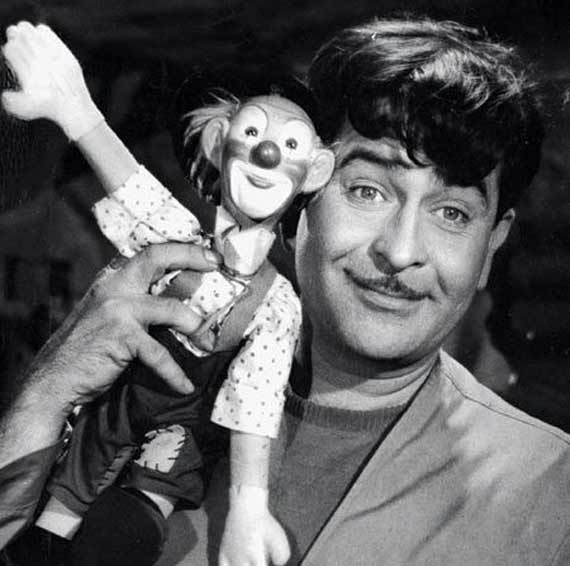 The original showman of Bollywood Raj Kapoor would have turned 94 today if he was alive. The world lost him in 1988. Known for his stellar performances in flicks like Mera Naam Joker, Shree 420, Jis Desh Mein Ganga Behti Hai, Awara among many others, Raj Kapoor continues to entertain and inspire every age group with his strong and fascinating acts. Talk about his phenomenal filmography in Bollywood or his personal life, Raj Kapoor has always been a charmer in every sphere of his life. Every time he used to appear on the big screen, fans went crazy. There is hardly any other actor who can bring life to the character he is playing like Raj Kapoor used to do in each of his films. 
Celebrating his 94th birth anniversary, we bring to you an insight of this real Showman who will rule our hearts forever and ever.
1. The original Showman
Ranbir Raj Kapoor, famously known as Raj Kapoor,  was the eldest son of actor Prithviraj Kapoor. He dropped 'Ranbir' from his name and kept just 'Raj' to suit his image. After his brothers  - Nandi and Devi's sudden death, he was too broken. He was very protective of his younger siblings Shammi Kapoor, Urmila and Shashi Kapoor. He was particularly fond of Shammi. He carefully cultivated a screen image of a tramp modelled and greatly inspired by Charlie Chaplin's onscreen persona. His first film was Inquilaab, at the age of 11, and his first lead was opposite Madhubala in Neel Kamal.
He was 23 at that time. Sangam was his first color film, that was directed, produced, and enacted by Raj Kapoor himself. He married Krishna Raj Kapoor, daughter of his father's maternal uncle. Krishna Raj Kapoor belonged to Jabalpur and was sister of famous actors Rajendranath and Prem Nath.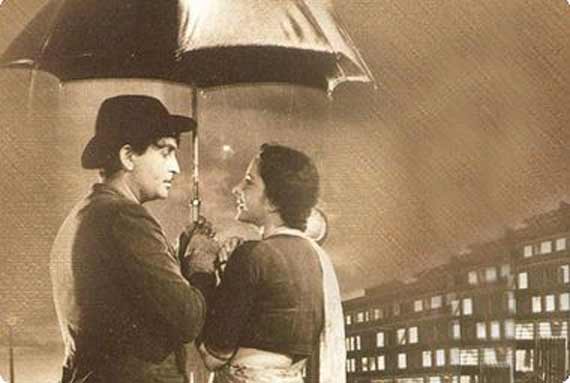 2. Raj Kapoor a casanova?
During his marriage to Krishna Raj Kapoor, Raj was romantically involved with co-star Nargis, with whom he acted in 16 films as a lead pair, including Awara, Shree 420, Barsaat, and Jaagte Raho. He was also rumored to be involved in a brief relationship with Vijayanthimala and Zeenat Aman.
He was greatly inspired by Zeenat's dedication towards her work, when she turned up as a village belle with a burnt face, for the audition of a similar character in the film, Satyam Shivam Sundaram. During filming, Raj and Zeenat got close together. It was also rumoured that Nargis left Raj Kapoor due to his allegedly womanising habit. She immediately accepted Sunil Dutt's marriage proposal and the sudden wedding was the news of the day.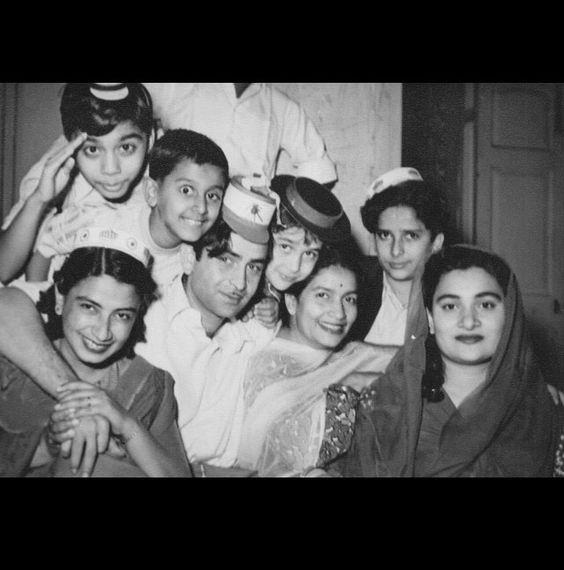 3. When Raj faced 'depression'
Raj had high expectations from his costly dream project 'Mera Naam Joker' which tanked at the Box Office leaving him with nothing but debts and criticism. He almost broke at the time of shooting for Bobby, in which he launched Rishi Kapoor opposite newcomer Dimple Kapadia. Even Pran did the movie out as a friendly favor to him. The film not only was a blockbuster hit, but also convinced audience to see his work 'Mera Naam Joker', which afterward emerged as a cult Bollywood classic and the biggest grosser.
Raj proudly launched his sons Randhir (Kal, Aaj Aur Kal), Rishi Kapoor (Bobby), and Rajiv (Ram Teri Ganga Maili). He also introduced great actresses like Nimmi, Dimple Kapadia, and Mandakini. He often asked his heroines to don bikini, which was a very bold step during those times. He often showed his heroines (Padmini, Zeenat, Mandakini) drenched in rain on screen.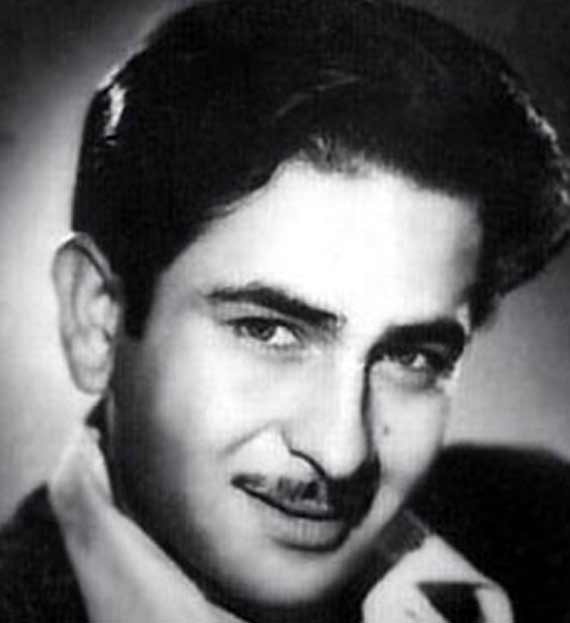 4. Unacknowledged facts!
The Kapoor khandaan never acknowledged the Raj-Nargis love affair or even the time-to-time infatuations of Raj with his leading ladies. But none from the industry would deny the fact that Raj was involved in relationships with Nargis, Zeenat and some other actresses. Krishna Raj Kapoor on being questioned about Raj-Nargis affair, once said, 'I admire Nargis' acting'.
The famous logo of R.K Studios, a man with rough uncombed hair flowing in the breeze holding his lady love in one of his arms like a violin on the other hand clearly reminds us of the iconic love scene between Raj Kapoor and Nargis Dutt. It is said that Raj Kapoor was heart broken after Nargis got married to Sunil Dutt. Therefore, as a remembrance of their relationship, he chose the iconic scene as the screen logo for R.K Studios.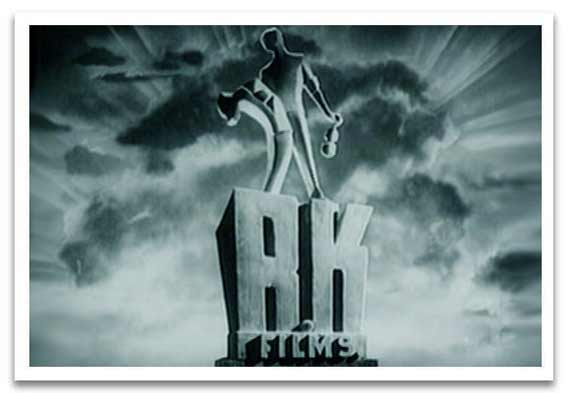 5. Raj a 'Real Man' Kapoor!
His best friends, Mukesh and Manna Dey were the only on-screen voices for playback singing that Raj Kapoor had. Many won't know that Nusrat Fateh Ali Khan is Raj Kapoor's discovery. Raj Kapoor on his trip to Pakistan heard Nusrat Fateh Ali Khan during a welcome celebration. He invited the singer to perform at his daughter-in-law Neetu's wedding Sangeet ceremony. He was close friends with director Hrishikesh Mukhejee. When he was suffering acute asthma, Hrishikesh Mukherjee was fearful of his death.  Mukherjee made Anand with Amitabh Bachchan and superstar Rajesh Khanna as a token of friendship and tribute to Raj Kapoor.
Raj was honored with the Dada Saheb Phalke award by the government. Raj, though ill, made it to Delhi's Siri Fort auditorium to attend the award ceremony. Looking at his discomfort, the then President R. Venkataraman himself came down to present him with the award. Amidst clapping and standing ovation, Raj Kapoor felt breathlessness after which he collapsed. He was immediately rushed to AIIMS, Delhi. Top cardiologists tried their level best but could not save him and the nation lost a great legend.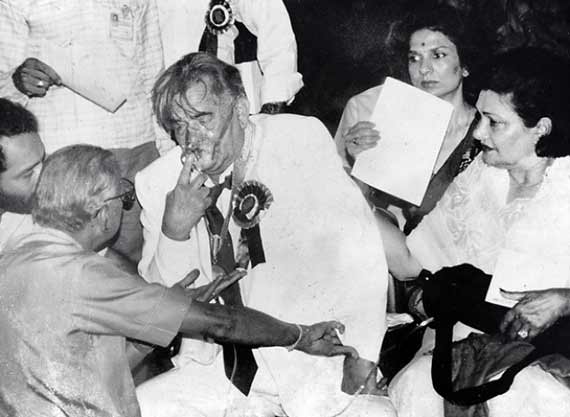 More Bollywood stories and picture galleries
For all latest news and updates, stay tuned to our Facebook page