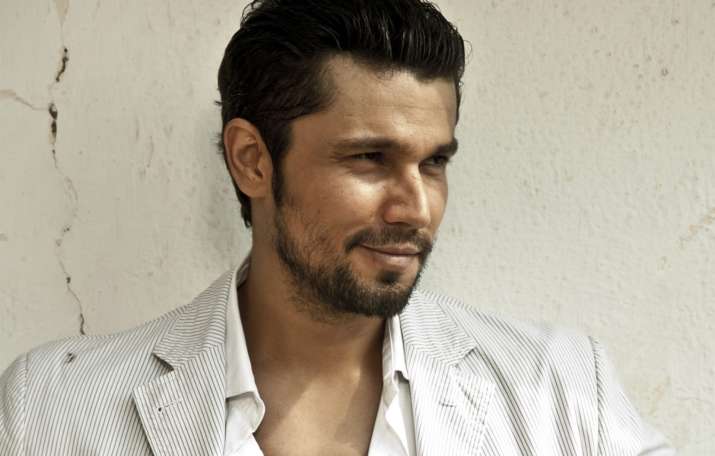 People of Kerala have been dealing with the aftermaths of Kerala Floods, which is being said to be the worst flood of the century in the region. As the water recedes, the displaced people are trying to overcome the shock and grief of losing their homes. The call for help and donations has been doing rounds on the social media. While many Bollywood celebrities including Amitabh Bachchan, Sunny Leone and Sushant Singh Rajput have offered financial assistance, Sarbjit actor Randeep Hooda has flown down to Kerala to help the victims on the ground level.
He was spotted with the Khalsa Aid to assist the relief work. The official page of Khalse Aid posted a picture of Randeep Hooda serving food to the victims on its Instagram. They wrote, "Bollywood actor @randeephooda joins the Khalsa Aid team in #Kerala ! It's great to see celebrities on the ground and not just simply commenting on social media."
Randeep Hooda was wearing a t-shirt with the logo of Khalsa Aid printed on it. He's also wearing a black Patka which is often worn by Sikhs.
Randeep Hooda is on a social work mode these days. His social media accounts speak largely about Afroz Shah, the environment activist who along with his team has cleaned up beaches in Mumbai. Hooda even personally joined Shah's team to assist his noble work.
Apart from him, actor Sushant Singh Rajput also won a million of hearts by offering Rs 1 crore of financial aid towards Kerala floods. On the other hand, Twitterverse is not happy with the meagre donation of Rs 51 lakhs made by Amitabh Bachchan. Sunny Leone donated 1200 kg of rice, pulses to Kerala flood relief. 
Amitabh Bachchan hits back at troll questioning if he had donated to Kerala flood victims