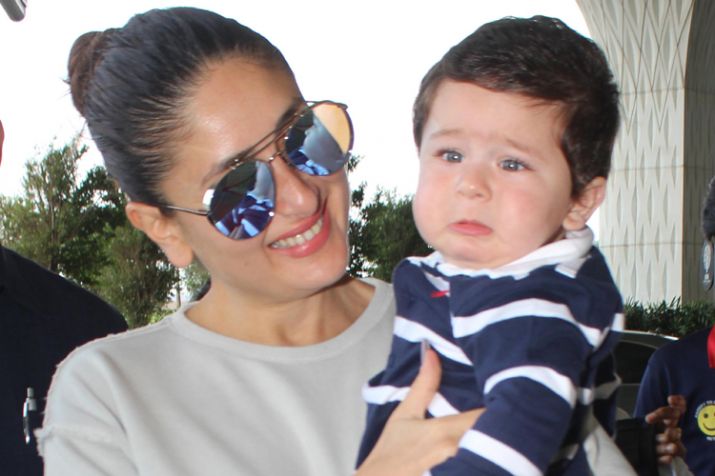 Kareena Kapoor Khan is a doting mother to her two-year-old son Taimur Ali Khan. Ever since his birth, the actress has been a full-time mother, making sure that she spends most of her time with him. She even took a hiatus after Udta Punjab to be with her son during his early years. She returned to silverscreen with Veere Di Wedding, which released in June this year. In her numerous media interviews, Kareena Kapoor Khan spoke at lengths about how grateful she is to have a husband like Saif Ali Khan who takes the load off her when it comes to their son Taimur. But the actress is in no mood to take advantage of her situation and neglect her child because of her career aspirations.
During the latest episode of her radio show What Women Wants, Kareena Kapoor Khan made an interesting revelation. She said, "Recently, I was offered a very big film and of course, without taking too many names because it's quite personal to me, it was like a really, really big actor, really really big star, I had got this really great opportunity to work with the biggest superstar of India and the choice was about because the film was also going to be shot at seven different countries, and the choice was actually to leave Taimur behind and go for all the seven countries and shoot for over 80-90 days or was it the choice that you know I have to be at home because I have to give this time to Taimur because he is growing up, he needs me around, I can't leave him for 80-90 days and take off for the shoot."
She added, "It was also mind over matter, it was something that you would need to think as a mother. After becoming a mother, I had to actually sit back and think that what are my priorities and of course, today there's nothing that is more important than my son's happiness, my son's upbringing and I think I took the best decision because I am getting to spend so much time with Taimur."
While she makes this revelation, we were wondering which big budget film Kareena was talking about. Was she talking about Salman Khan's Bharat? Or was it about Akshay Kumar's 2.0?