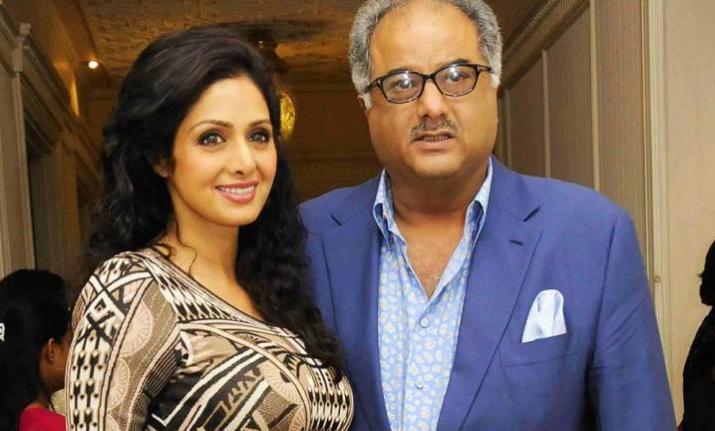 Late actress Sridevi's tribute video was one of the key highlights of IIFA Awards 2018, which was recently aired on television. However, hours after the IFFA awards was telecast on TV, the organisers of the gala found plagiarism charges levelled against them. In a Facebook post, Saba Arif, an independent content creator, accused them of lifting her Sridevi tribute video, titled Last Empress: A Tribute to Sridevi. Now, husband Boney Kapoor has come to the forefront to speak on the issue.
"Almost all of the clips in the video are owned by me or Yash Raj Films, thus, giving us the right to use them as we like. The video was approved by me for IIFA, after a discussion with YRF, and I'd like to know what gives her (Saba Arif) the right to claim it as her own. If she has a problem with the video, she should reach out to me rather than just make such accusations." Boney Kapoor was quoted as saying to Hindustan Times.
Here's the video used by IIFA Awards 2018
After Boney Kapoor's statement, Saba replied and said, "Sure, the clips are his to own. But I put my heart and soul into this video — it took me three days to make it. They didn't change the sequences of the clips or the song(s), and the fact that I had put all that together makes the concept my intellectual property. This was never about the same clips being used, but about my hard work being taken for such a show without any acknowledgement. It is still my video, and I'd like to be acknowledged for the same. I'm just surprised by this reaction to my post."
Saba Arif's seven-minute-long video is a montage of stills from Sridevi's films. The content creator alleges that the IIFA officials made minor cosmetic changes to her video by way of a voiceover.
"I did that video out of my sheer love for Sridevi. Clearly, they have no respect for her legacy. This is a copyright violation. I don't want to sue them, nor do I wantmonetary compensation. I want them to give me my due credit and tender an apology", she was quoted as saying to Mid-day.