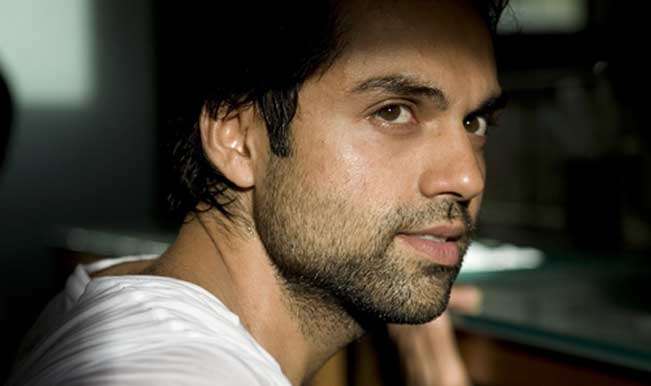 Abhay Deol has turned 43 today, can you believe it? We can't because he looks nowhere close to even 40, let alone 43. The uncelebrated chocolate boy of Bollywood lights up the screen with his presence. He might not have played the male lead in Zindagi Na Milegi Dobara, but we still vividly remember his dimpled smile from the film. Some people are blessed with the ability to grab the limelight even without trying; Abhay Deol is definitely one of them. He might not be the one to have his name among the A-listed Bollywood actors, he has such a persona which makes him stand out among the lot.
But most of all, Abhay Deol is special for us for the relatable roles he picked in his films
Viren in Socha Na Tha
Viren might not be the Mr. Perfect we have wished for in our life, but he's the kind of good men we come across in our daily lives. He's indecisive, but that doesn't mean he is not serious about anything. Things come late to him, like the realisation that he's in love with the same girl he once rejected for marriage. How many Viren's we have met in our lives? I guess, plenty.
Dev in Dev. D
Dev is not the kind of man we like, but the kind of men we easily find around us. At some point of our lives, we're all like Dev; we don't have a clue about what's going around us, we're not sure what we want from our lives and all we want is for this moment to pass. Dev represented that quarter life crisis stage which we've all been through in our lives.
Kabir in Zindagi Na Milegi Dobara
Kabir is a guy who wants to keep everyone happy, even if it's at the cost of his own happiness. Somewhere down the line, we're all like this. At times, we put our own well-being on the backseat to make the people around us happy. He is a family guy, just like us. Kabir is not likeable or perfect, but he's relatable.
Bilal in Happy Bhag Jayegi
The selfless lover, Bilal knows what platonic love means. He invests his everything; time, money and hard work just to send Happy back to her love Guddu. He loves her but that doesn't mean he wants to own her. In this course, he ends up unintentionally hurting his own fiancée Zoya. In our lives as well, we end up hurting our loved ones while loving others.
On the work front, Abhay Deol was last seen in a horror-comedy Naanu Ki Jaanu with Patralekhaa in the female lead.