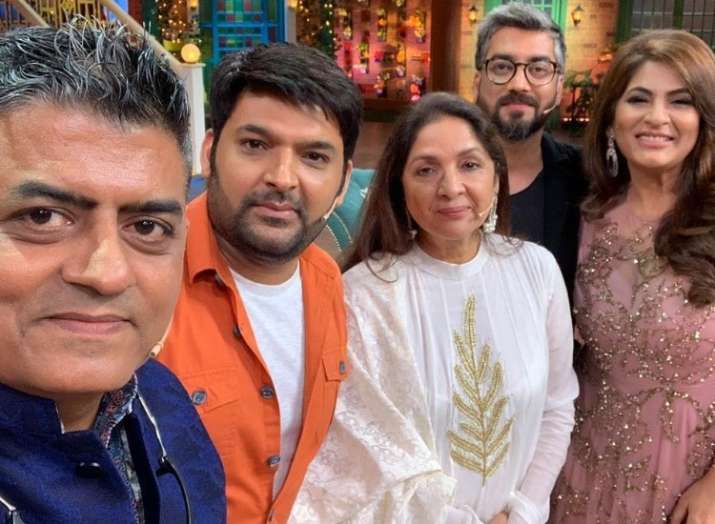 The Kapil Sharma Show is all set to host the powerhouse of talent, Gajraj Rao and Neena Gupta, to celebrate the success of their last Bollywood film Badhaai Ho. The actors graced the show along with the director Amit Sharma and spilled out many secrets about their professional and personal lives. While talking to the host Kapil Sharma, actor Gajrao Rao revealed that he makes sure to call his wife after every half hour and the reason will definitely amuse you.
Talking about their personal lives, Gajrao Rao revealed an interesting story after which he decided to call his wife after every half hour. He revealed that's he once watched a European movie about a married couple in which one of them loses memory. When the incident happens, the other partner realizes that the couple hasn't made many memories together that are worth remembering. After watching the film, Gajraj decided that he wanted his wife to be up-to-date about everything happening in his life. Isn't it interesting?
On the related note, director Amir also shared some behind the scenes secrets of the star cast. He revealed, since both Gajraj Rao and Neena Gupta are so talkative, he used to keep them away from each other so that they don't indulge in long conversations just before the shot. He also reveals that Gajraj Rao loves clicking selfies with everyone. While the director was spilling the secrets, the actors also revealed interesting things about him, Neena Gupta revealed that director Amit is a very good actor and used to enact the scene before they gave the shot.
Neena Gupta also talked about her most famous tweet in which she asked for work. She revealed that the tweet was out of frustration and she was very scared about her daughter Masaba Gupta's reaction. However, Masaba took it in good spirits and even supported her mother for the brave move. Badhaai ho stars Neena Gupta and Rajraj Rao will be seen gracing the upcoming episode of The Kapil Sharma Show.