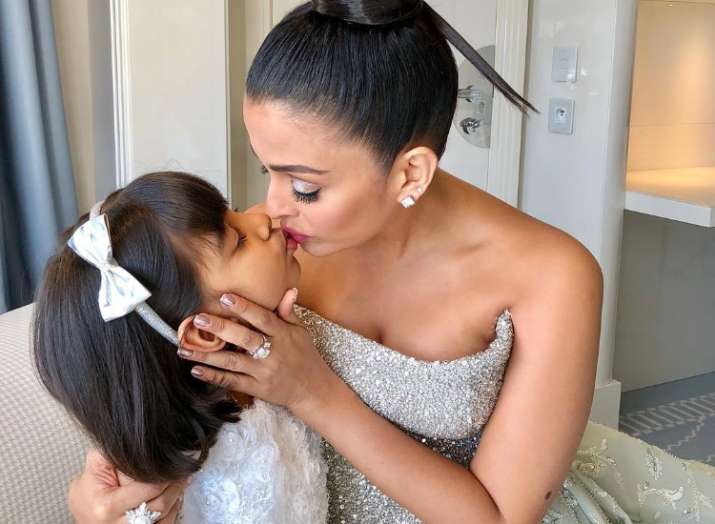 Aishwarya Rai Bachchan has been making headlines since she stepped foot for the Cannes Film Festival 2018. There is hardly anyone who is not left breathless by her eye-popping looks. Her camaraderie with little angel Aaradhya stole many hearts. But it seems not everyone liked the mother-daughter bonding at the French Riveria.
Aishwarya, who debuted on Instagram just before her appearance at the Cannes Film Festival, shared a photograph of her with daughter Aaradhya, where she is kissing her on the lips. She captioned the pic as: "LOVE YOU UNCONDITIONALLY Happiest Mama in the World (sic)." Where many felt that it is a beautiful portrayal of love between a mother and her daughter, on the other side of the spectrum, people started trolling the actress for kissing her 5-6-year-old daughter 'on the lips.'
While one user wrote she was "spoiling Indian culture by kissing her daughter on the lips" other user said that she was "forcing a lip kiss on an under-aged girl. 
Here are all the reactions-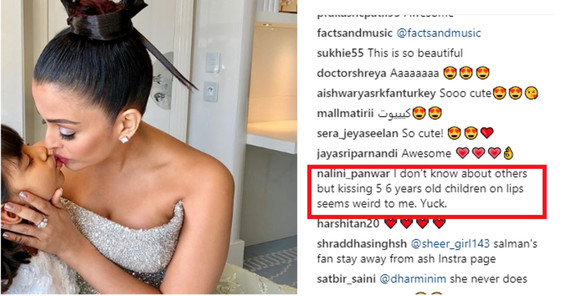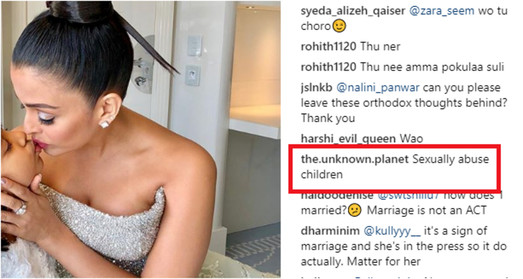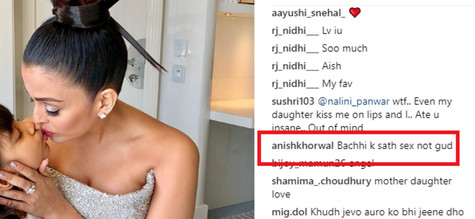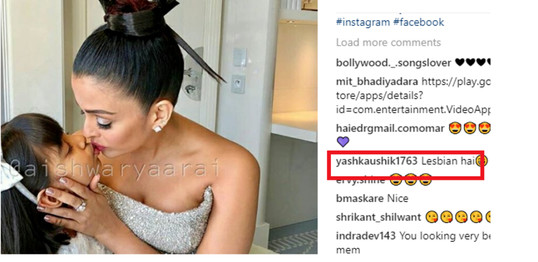 One fails to understand what is the need of ridiculing a relationship as pure as of a mother and her little daughter. 
This is not the first time that Aaradhya accompanied her mother for the grand cinematic festival but we witnessed their lovable bond last year as well. Aish also shared a video which is a proof of their lovely bond. While sharing the video, the actress wrote, 'Circle of Life'. Undoubtedly, Aishwarya's life majorly revolves around her daughter. This goes without saying that the actress' first Instagram pictures were also dedicated to her bundle of joy, Aaradhya. If this is not enough proof of the pure bond they share, then what is?
Considering all this, it won't be fair to troll the actress for showering her love on her daughter. What do you think?