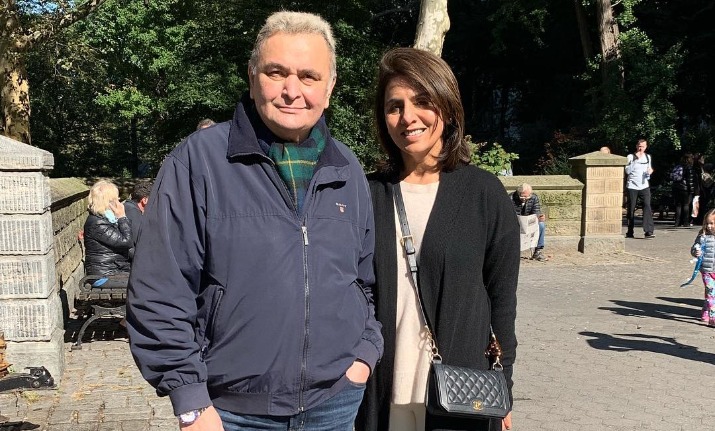 It was the first day of year 2019. Neetu Kapoor shared a happy picture of the family including her husband Rishi Kapoor, son Ranbir Kapoor and his girlfriend Alia Bhatt. The picture made a lot of headlines but amid that, there was something else that sparked concerns. In the caption, Neetu Kapoor wrote, 'Hope in future cancer is only a zodiac sign'. This raised concerns about Rishi Kapoor's health among the fans. Instagram users started questioning whether the veteran actor is suffering from cancer.
Days later, Rishi Kapoor's brother and actor Randhir Kapoor has come out and gave some update about his health. Speaking to Hindustan Times, he said, "I don't know much about it but this much I can tell you that Rishi is doing well. Let people say whatever they want to. That he is doing is well is evident from the photo that I, too, have seen. He is having a good time with everyone and has stepped out to enjoy a good meal. He will soon be coming back to India. We are looking forward to that right now."
Rishi Kapoor left for his medical treatment in September 2018. The actor didn't reveal anything about his illness but urged his fans and media not to speculate anything. The actor didn't attend his mother Krishna Raj Kapoor's funeral as he was ailing in New York. Ranbir Kapoor and Neetu Kapoor have been on side ever since then. Alia Bhatt, who is very close to the Kapoor family, have also flown multiple times to check on Rishi Kapoor. The actress even celebrated New Year with the family.