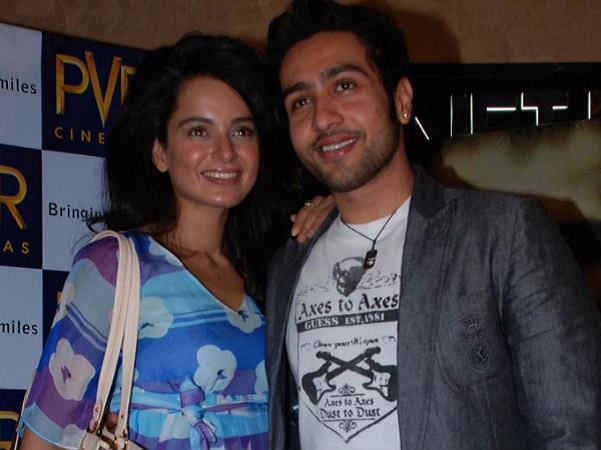 Last year, Adhyayan Suman made headlines for his bizarre revelations on ex-girlfriend Kangana Ranaut. It was when Kangana and Hrithik's ugly battle doing rounds in media, Adhyayan spoke what not about the Krissh 3 actress. He jumped into the stream with his own twisted version of stories. The Heartless actor opened up on his relationship with Kangana and even accused his once-upon-a-time girlfriend of doing black magic on him for sabotaging his career.
Very few sympathised with him, while majority lashed him out for being a jilted lover. It has been a year since Adhyayan spoke about his relationship with Kangana. Now, it looks like the actor has finally made peace with the their broken relationship. In fact, he said that he has moved on in his life for good.
During an interview with Pinkvilla, Adhyayan said, "I have forgiven Kangana completely. Being in love with the right person has helped me to forgive, forget and move on in life. The song I have sung, Mainsaare nu chadiya, is a prime example of that fact and my answer to everybody out there."
"In order to move on, you have to forgive and forget. I always tell people jokingly that I was a bad student of history as I couldn't learn all the facts. Now I can say with clarity that relationship (with Kangana) for me is history. I don't remember or want to remember anything now. I want to seriously move on - be in love, work, have a family, love my parents and give them everything I should. Let me just flow in the wind," he added.
The latest buzz is that Adhyayan has found love again and this time the woman belongs from outside the industry. In an interview, he has mentioned about the newfound love of his life.
He said, ""My girl whom I call Doctor Saab has changed me. I cannot reveal who she is as I would like to respect her privacy. She met me at a phase when I was going through a lot of negativity and doing things which weren't about me. I am happy being in love. For me, it was important to move on from the dark space I have inhabited for the last few years after my breakup. "
Well, this surely means that the matter have been settled between Kangana Ranaut and Adhyayan Suman. We're wondering who this 'doctor sahab' might be?