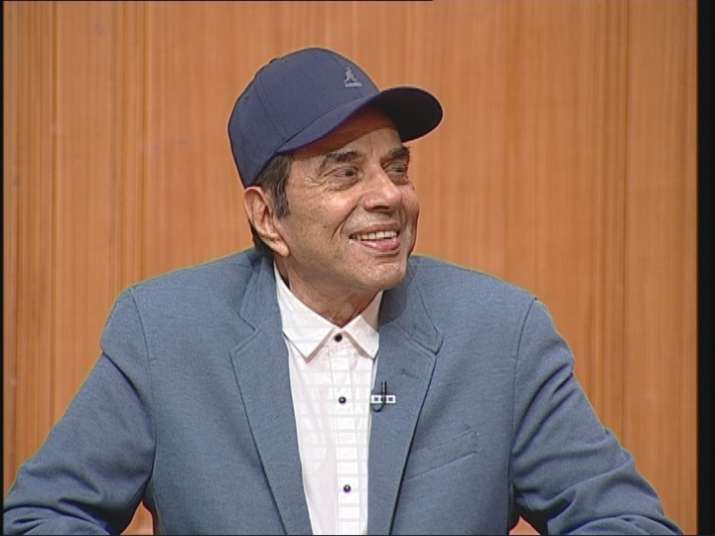 Bollywood's veteran actor Dharmendra is gearing up for his next release Yamla Pagla Deewana Phir Se, which has his sons Sunny Deol and Bobby Deol in pilot roles. On Friday, the trailer of the film was released by the makers and in just 24 hours, it was trending on YouTube's Number 2 spot. Film's lead actor Dharmendra shed a light on his film career, personal life and his relationships within the industry in a  freewheeling conversation with India TV Chairman and Editor-in-Chief Mr Rajat Sharma on the popular talk show Aap Ki Adalat. The show, aired on India TV on Saturday at 10 pm, had the 'He-Man of the Bollywood' at his candid best. Highlights from the exciting episode.
Dharmendra on relationship with his 'strict' father Kewal Kishan Singh                             
Dharmendra, as we know, spent his early life in the village of Sahnewal of Punjab, where he was kept under strict discipline by his father who was a headmaster by profession. His father always wanted him to study and make a career in mainstream occupation, but Dharmendra had his heart somewhere else. He revealed that only after he was out of the school, he felt a sense of freedom.
Talking about how he developed interest in films, he said, "The first Bollywood movie which I watched was Shaheed starring Dilip Kumar, the superstar of Indian cinema. I was bedazzled by his performance and asked myself, 'what kind of sorcery is this?', he was so well in the film. Then I realised that I should be there in the films. That's how I found my passion and love for acting."
Dharmendra credits his successful film career spanning more than five decades to his passion and the hardships he faced that made him a person he is now.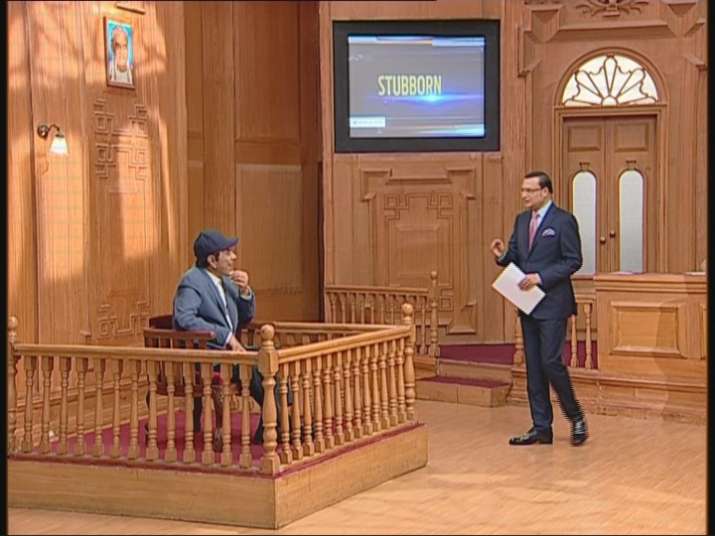 Much before Salman Khan, it was Dharmendra who used to go shirtless on screen
We always associate the 'shirtless-ness' to Bollywood actor Salman Khan, who has gone shirtless on screen for umpteen times. The latest where he went without shirt was Race 3 and accompanying him was Dharmendra's son Bobby Deol. However, you will be surprised to know it was Dharmendra who popularized going shirtless on screen. It was him who started the shirtless trend in Bollywood when his muscular body was liked without a shirt on screen. A shy Dharmendra never shied away from removing his shirt!
In 1969, Dharmendra gave a shot in a towel sans shirt for the film Pyar Hi Pyar. The film starred superstars including Vyajanthimala, Pran and Mehmood.
When Dharmendra refused Zanjeer due to his cousin's alleged feud with Prakash Mehra
Yes, ity's true! Not many of us know that the titular role of Vijay Khanna, that made Amitabh Bachchan a superstar, was earlier Dharmendra's film. The original script had Dharmendra and Mumtaz in the lead role. However, his cousin's alleged feud with director Prakash Mehra made him refuse the film on her behest.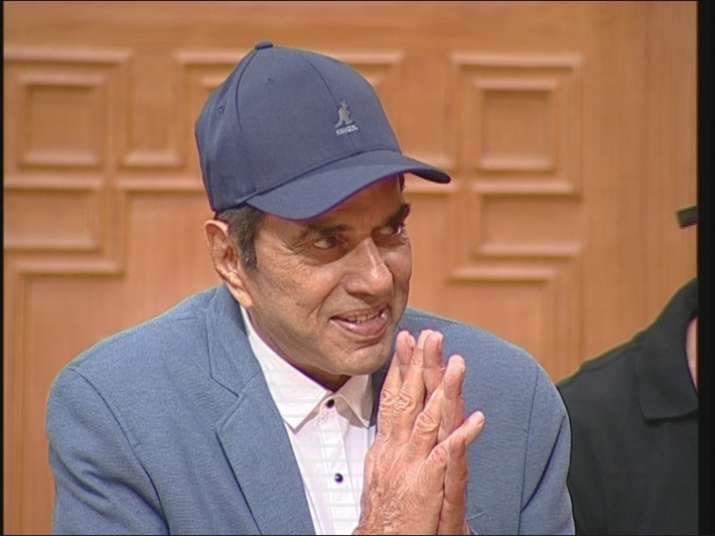 Also, renowned filmmaker BR Chopra was keen on casting Dharmendra as eldest brother Raju in Waqt that became a superhit back in 1960s. However, the handsome hunk of Bollywood wasn't interested in doing the role of the eldest son and hence, requested Chopra to assign him the middle-brother. When the deal wasn't sorted the role went to Raaj Kumar. As told Dharmendra himself, Amitabh Bachchan also refused to play Raju in Waqt.
It was Dharmendra who helped Amitabh Bachchan bag the role of 'Jai' in Sholay
While talking to Mr Rajat Sharma, veteran actor Dharmendra revealed that it was him who helped Amitabh Bachchan bag the role of Jai in Sholay. The rest as they say is history. Jai and Veeru's unbreakable friendship remains exemplary even to this day. He also revealed an interesting detail from the sets of Ramesh Sippy film that Amitabh Bachchan was a rather serious actor and talked less between the shots while Dharam Ji used to love doing mischief and cracking jokes while shooting. He said, "I saw him smiling only in the song Ye Dosti, not after that".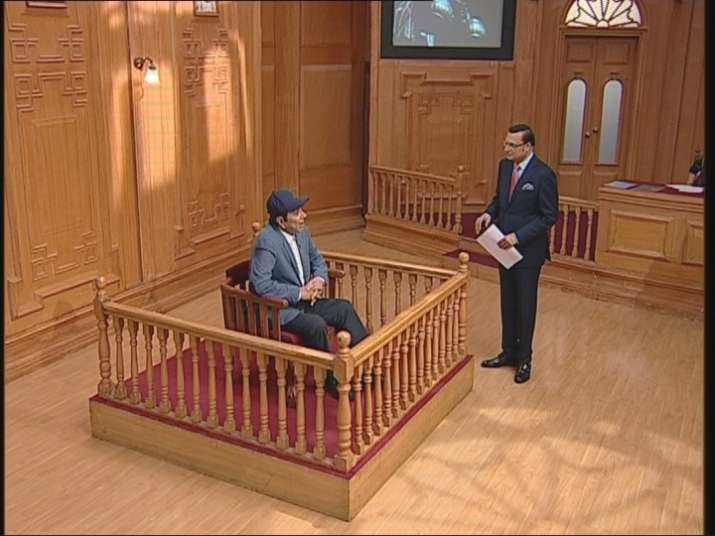 How Dharmendra lost a role in Pakeezah because of Meena Kumari
Dharmendra and Meena Kumar shared a great rapport on screen and owing to this off-screen friendship, he lost a blockbuster film Pakeezah. Actually, the film was directed by Kamal Amrohi, who was Meena Kumari's estranged husband. As a result, Dharmendra wasn't cast in the role which was later played by Raaj Kumar.
Also, Dharmendra played the role of a dark man in the film Razia Sultan opposite Hema Malini. The reports said that due his dislike towards the actor, Kamal Amrohi intentionally made him black in the movie. However, shunning these reports, Dharmendra said, "It isn't true. I was playing the role of a Negro Yakut Jamaluddin which required my face to be darkened. It had nothing to do with Kamal Amrohi and his evident dislike towards me."
Dharmendra was joined by his son Sunny Deol in Aap Ki Adalat, who was rather emotional while seeking his father's blessing. The duo together made for a picture-perfect father-son moment.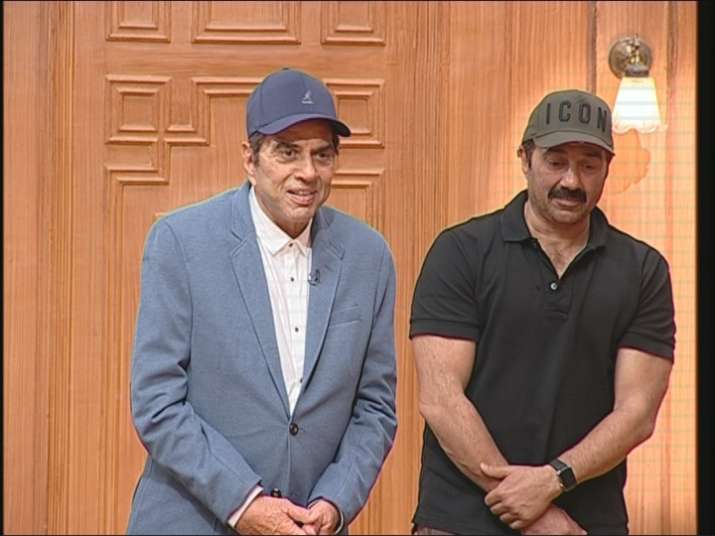 On the work front, Dharmendra will be next seen in Yamla Pagla Deewana Phir Se which is slated to release on 31st August, 2018. The film also stars Sunny Deol, Bobby Deol and Kriti Kharbanda in the lead roles. Also, this time YPD will have two special cameos of Salman Khan and Rekha. Also, Dharmendra's close friend Shatrughan Sinha will be playing an important role in the film. 
Watch Yamla Pagla Deewana Phir Se trailer here. 
Missed Aap Ki Adalat with Dharmendra, watch the full episode here: 
​
Now that you have watched Dharmendra open up on his life and films, watch Hema Malini reveal interesting facets of her life:
Hema Malini in Aap Ki Adalat: Part 2
Also watch Sunny Deol in Aap Ki Adalat:
For more Entertainment news, celebrities update and photos, follow our Facebook page.