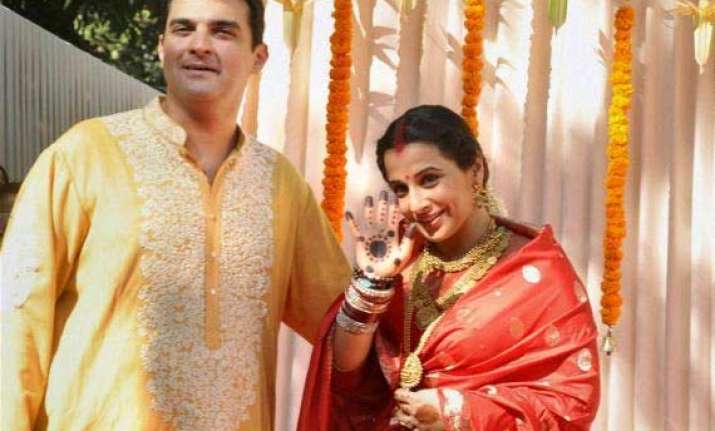 New Delhi: Bollywood beauty Vidya Balan has given a sexy twist to her pregnancy rumours and said that she has to meet her husband Siddarth Roy Kapoor to get pregnant.
Squashing rumours of her pregnancy, actress Vidya Balan has said that "right now" she doesn't see any possibility of starting a family. In an interview to a leading daily, she said that she is not pregnant also added jokingly that she would have to meet her husband to get pregnant.
At an event to promote her forthcoming film "Shaadi Ke Side Effects" Vidya said, "Inshallah one day I will be able to answer your question, but right now I don't see any possibility."
Vidya married UTV Studios CEO Siddharth Roy Kapur in December 2012. Rumours of her pregnancy have been rife lately.
However, she is currently totally focussed on promoting "Shaadi Ke Side Effects" in which she stars with Farhan Akhtar. The film hits theatres Feb 28.