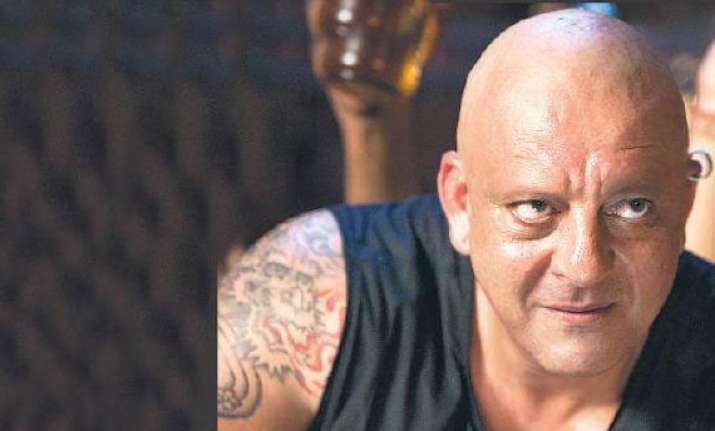 Mumbai, Dec 24: Sporting a wicked smile and all bulked up, while looking evil to the core in his bald avatar, Sanjay Dutt, who plays the badman in his upcoming release 'Agneepath' says, villains are always powerful in films and there's a reason to it.

Dutt plays the role of Kancha, originally essayed by Danny Denzongpa in the remake of the 1990 Amitabh-starrer.

Dressed in black, wearing a silver ring on top of his left ear with tattoos engraved on his arms, Dutt's look with puffed up eyes, lends a menacing aura to the character.

"If you look at 'Batman' or 'Spiderman' series the villain is very powerful and there is a reason. So that, ultimately the hero becomes more powerful than the villain because he finishes him. I take it that way and so he (Karan) tried to portray the character of Kancha and Vijay like that," Sanjay told reporters here.

Karan Malhotra, a former assistant of Karan Johar, is making his directorial debut with the remake. It has retained some of the old characters from the original like Vijay Dinanath Chauhan being played by Hrithik Roshan and that of Kancha by Sanjay Dutt. Veteran actor Rishi Kapoor is the new entrant in the film.

"The villain of the film is big because the achievement of the hero is bigger. If you look at Vijay and if you feel Kancha's character is big and Vijay's character is weak or vice-versa, it is inappropriate because when you see the film you will feel the bigger the villain, the bigger the hero and they go hand-in-hand and you can't separate the good from evil," Malhotra said.

The film, produced by Karan Johar releases on January 26, next year.