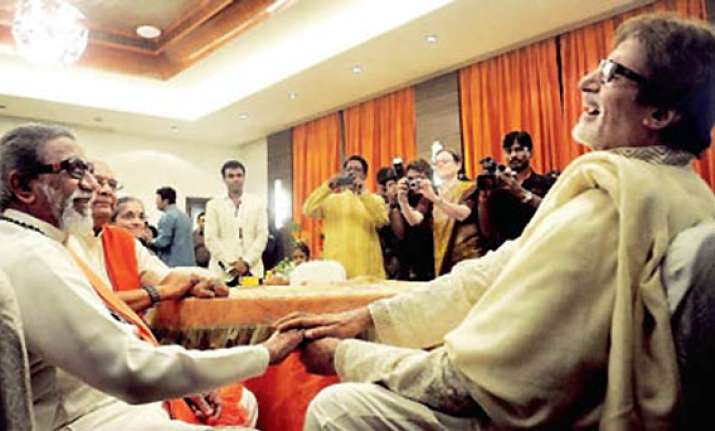 Shiv Sena supremo Bal Thackeray  and Bollywood legend Amitabh Bachchan on Sunday night  appeared to be just old friends, and the topic of conversation revolved around family matters.

Grandfather-in-waiting Amitach was presented a book on Ayurvedic Garbh Sanskar written by Thackeray's old friend Dr Balaji Tambe.

The book is titled "How To Look After Women during Pregnancy".

Launching the book, Bal Thackeray, who had come with his son Uddhav, told Big B, he should gift this book to his son Abhishek and expecting daughter-in-law Aishwarya.

"I will be sharing it with Aishwarya and Abhishek as soon as I get home," promised Bachchan.