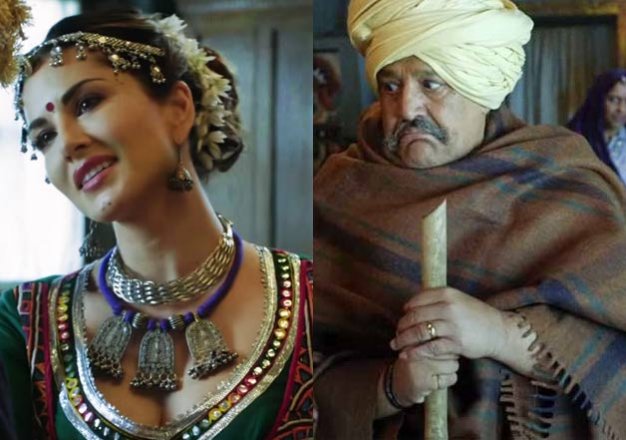 New Delhi: Out of all the happenings in Bollywood this week, the one which left many jaws dropping was the coming together of Alok Nath and Sunny Leone. Both actors with another one Deepak Dobriyal were seen in a short film '11 Minutes'. The four minute long video had a strong anti smoking message.
It was a welcome change to see Alok Nath, who is famous for his babuji image, sharing screen space with hot siren Sunny Leone.
Speaking about how he felt working with Sunny he said, "First I thought whether I should do this or not but then thought why not. Ultimately, we are actors and let's leave our past absolutely behind us. What do actors have to do with co-star's past. Whatever we have done in the past has no meaning. What's important are the things which we are doing now. If Sunny is helping a social cause which will help humanity, why not work with her. In fact, we finished the shoot in one day and we all had a good feeling about it."
A few days ago, Sunny, during what was labelled as a 'sexist' interview by many, was asked if the likes of Aamir Khan will want to work with her given her past as an adult movie star. To which she replied that even if they won't she would still like to work with them.
We can easily point out now that if sanskaari babuji Alok Nath has no issues working with Sunny, no one possibly could have.
"It's amazing to do any creative work if presented in a new way which people should also not find vulgar yet the message should be clear. Initially, the concept was different so I suggested them don't make it that way and let's make it in a different way. We did this campaign for free and for a social cause," Alok Nath further added.
With the fun piece of entertainment they have given us, we are rooting for many appearances together soon. Maybe Sunny could be the daughter or daughter-in-law to Alok Nath. What say?