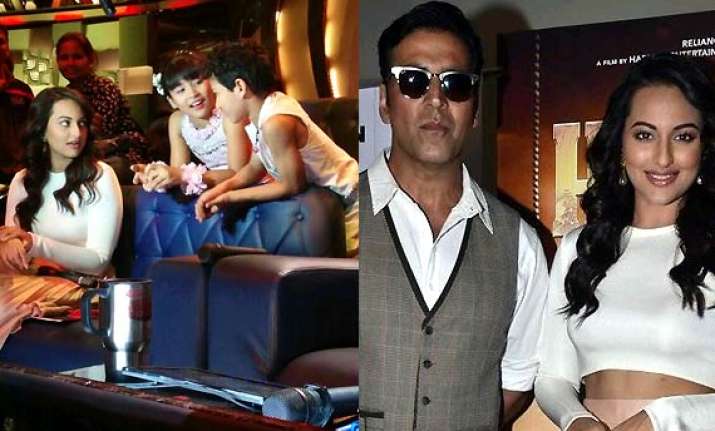 Mumbai: Akshay Kumar and Sonakshi Sinha came to promote their film 'Holiday' on the sets of reality show 'Dance India Dance Little Masters'.
Watch them talk about their film, working with each other and much more. Directed by A.R.Murugadoss, the film is set to release June 6.
"First my naina (eyes) were mast mast, then they became dagabaaz and now they are palangtod. It is a nice and fun song and Govinda jee is also in it," said Sonakshi
"We have come here to promote 'Holiday' and slowly we'll promote the film through ads. A.R.Murugadoss is a great director and has made brilliant films in the south and also here, like 'Ghajini," Akshay added.