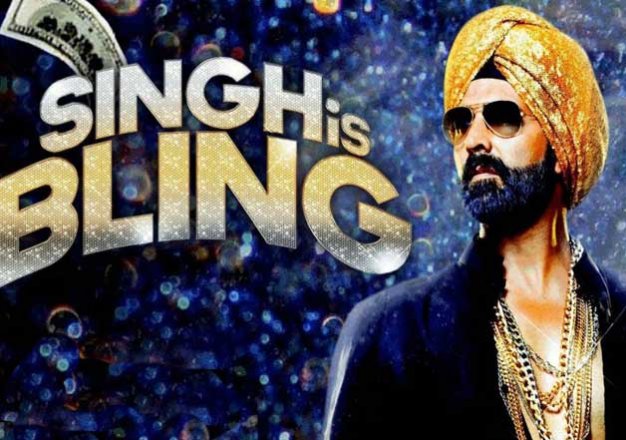 Cast: Akshay Kumar, Amy Jackson, Lara Dutta, Rati Agnihotri, Yograj Singh, Kay Kay Menon, Kunal Kapoor
Direction: Prabhudheva
Ratings: 2.5
Among the many cringe inducing moments in the film that includes bovines talking about humans, Kay Kay Menon's irksome dialogues, Lara Dutta hitting on people's private parts,  it was director Prabhu Deva's peeing on Akshay Kumar that truly stands out.
The first few lines have already summed up the crux of the film but it's not simply over here.
Raftaar Singh (Akshay Kumar) spends his days in a quintessential Punjab village  dancing, prancing  and leaving things half done while his father (Yograj Singh)  is fed up of  his ways and one day asks him to chose between Sweety (a fat girl) or move to Goa-to work for his father's friend. Raftar, who could not imagine himself getting married to Sweety, opts for Goa.
Meanwhile in Romania, Mark (Kay Kay Menon) topples his own father to become underworld kingpin and has his eyes set on Sara (Amy Jackson), daughter of another underworld don. With Mark going awry, Sarah's father advises her to move to a safer place in Goa where she would be looked upon by his trusted man.
Interestingly, the trusted man of both Sarah's and Raftaar's father happens to be the same guy (Pradeep Rawat) a casino owner in Goa.  Raftaar is entrusted to take care of Sarah but there is one problem, Raftaar does not understand English and Sarah only communicates in English. An interpreter Emily (Lara Dutta) is hired to help them communicate and as events unfold, Raftaar ends up falling for Sarah.
The film does have some lighter moments in the first half but becomes cluttered and clumsy after interval. As for performances, Akshay has been game for non sensical comedies and he excels in the role of a proverbial do gooder. Even with all of its silliness, Akshay makes the film partly watchable.  But we have a word of caution for Kay Kay Menon, whose performance was not just over the top but downright cringe-worthy. And for Amy Jackson, she was spectacular in fight sequences but failed flat in acting department – Unfortunately, it was not only Raftaar who was unable to communicate with her, it was the audience also.
Singh is Bliing is director Prabhu Deva's first Hindi film that isn't a remake of south Indian film. Plainly speaking, the film is meant for those who revel in Prabhu Deva's school of humour that has nothing more to offer than a bunch of jokes masquerading as a story.
If you are a sucker for slapstick comedy expecting nothing more than a bunch of goofy grins than it's your movie.