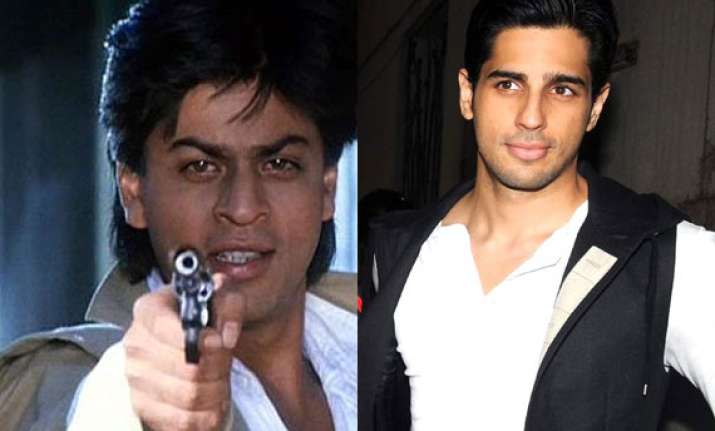 Mumbai: Sidharth Malhotra is all set to suprise his fans through with his grey character in 'Ek Villain', set to release June 27. However, he loves the villainous or the grey characters done by Shah Rukh Khan and Sanjay Dutt in their films 'Darr', 'Baazigar' and 'Khalnayak' respectively.
"There have been many iconic villains in the film industry, be it Mogambo, Gabbar, Shakaal. But I love the villainous roles that have been played by actors like Shah Rukh Khan in 'Darr', 'Baazigar' and Sanjay Dutt in 'Khalnayak' and even 'Agneepath'," said Sidharth Malhotra.
Watch what all Sidharth has to say about superstar Shah Rukh Khan and his grey roles on-screen.