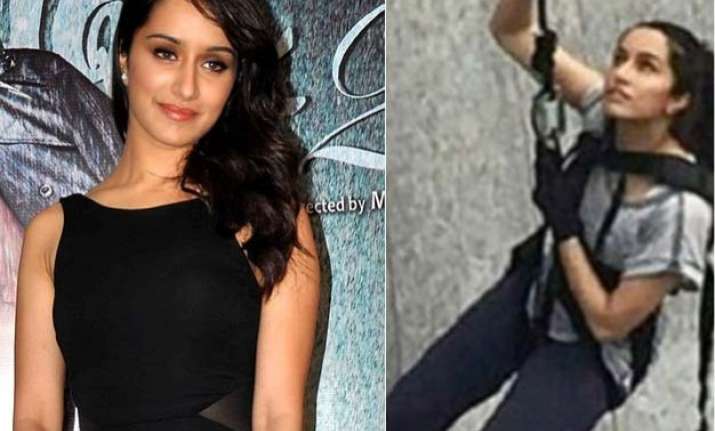 New Delhi: Bollywood is home to many actors who perform their stunts on their own, and the foremost man in this list is Akshay Kumar. However, now here is someone who is all set to take the legacy forward.
Actress Shraddha Kapoor, who took our hearts away in Aashiqui 2, was spotted engaged in an intense adventure stint.  The gorgeous lady, clad with harness, was seen climbing the 34th floor of a five star property in the film city Mumbai.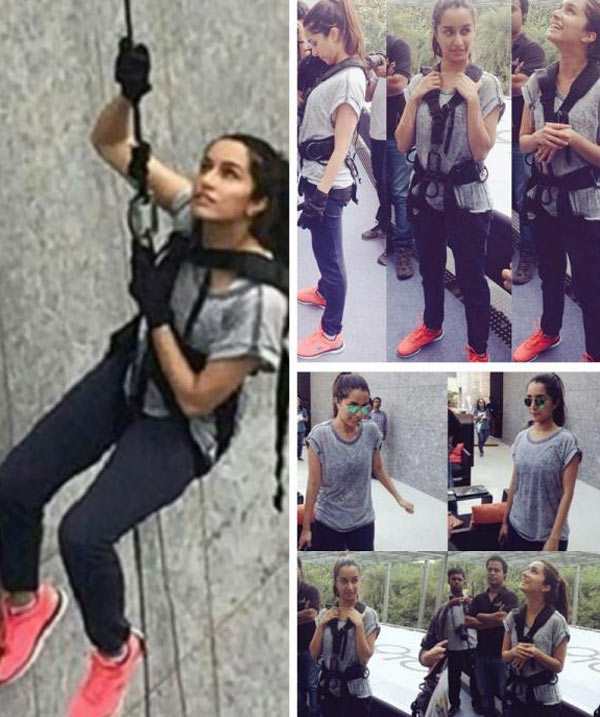 While the lady is away from limelight from quite a while now, her recent pics gave an insight into the bold avatar she is going to don in the coming flick.
However, it is not clear from the pictures that for which movie she was shooting adventure stint for. Keep guessing and enjoy the stunning pictures of the actress scaling high up in the sky.