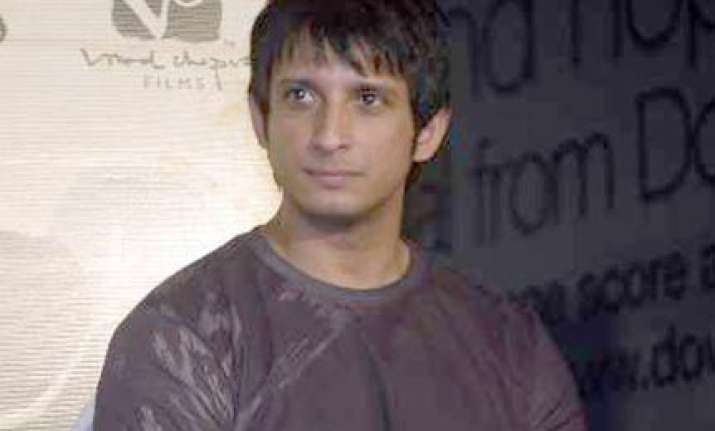 3 Idiots actor Sharman Joshi has now joined the league of Shah Rukh Khan, Priyanka Chopra, Saif Ali Khan and Kareena Kapoor as far as telly ads are concerned, says a media report.
Since the past few days, no commercial break on any channel, breaks without one of Sharman's six interesting ads. He has two big brands by his side now. Nokia, which has had Shah Rukh and Priyanka endorse its handsets and Airtel, which has had Shah Rukh, Saif and Kareena in their ads in the past, have roped in Sharman as their latest endorser.
With his great looks and cute expressions, Sharman is carrying on with his 3 Idiots' college guy image in one Nokia and 5 Airtel advertisements. And the actor is quite kicked about it. Talking to us about his new endorsements, Sharman said, "Of course it is the '3 Idiots' effect. These corporate guys and advertising agencies do a lot of research before zeroing in on a face. They need someone who is popular amongst their target audience. I feel great that they chose me."
But these ads do not mark Sharman's debut on the advertisement circuit. The dude earlier starred in Cadbury Perk's commercial where he played a role a la Tom Hanks' role from 'Cast Away'. However, the latest Nokia and Airtel ads have got Sharman more eyeballs.
 And the fact that they come shortly after the success of '3 Idiots' has ensured great popularity. Sharman divulged, "I have been getting great compliments for the ads, especially for Airtel's father-son commercial." In the ad, Sharman is seen talking on the phone asking his dad for pocket money and then emotionally blackmailing him saying, main apna birthday nahi manaaonga. Sharman said, "The ad is sweet, naughty and has an instant connect," no wonder its one of the most popular ones with his fans and admirers.