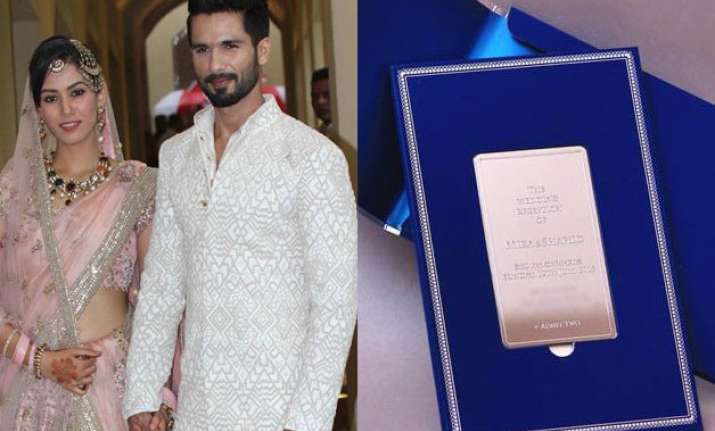 Shahid Kapoor's wedding to Delhi girl Mira Rajput has been the talk of the town for a while now.
But before the newly wed couple is about to begin the new phase of their life in their Mumbai-based home, it's time for the 'grand wedding reception'.
The gala wedding reception, which will be held on July 12 at Palladium Hotel, Mumbai has a 'royal' invite for the guests.
Yes! that's true. The invitation card for the reception is in beautiful midnight blue card and is super-elegant.
The card features a chrome-plated-removable-invite, which also serves as the security pass for the guests.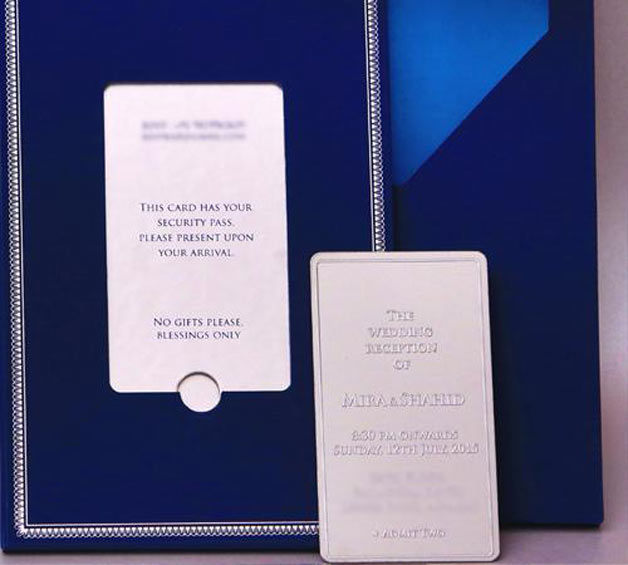 The chrome plate which is laid in the centre of the card shows the details of the event. Just like the wedding card, the reception invite too has a note "no gifts, only blessings" on it.
The exquisite card was designed by Delhi-based designer Ravish Kapoor who also created the wedding card of Shahid-Mira wedding and just like the wedding card, this card too was designed after Shahid's brief.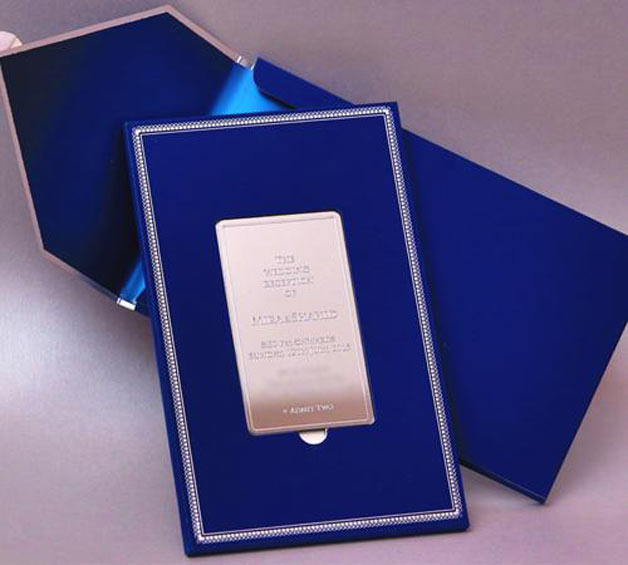 Reportedly, Shahid wanted a card that would convey the feeling of celebration and was particular to have the card in midnight blue colour.
Shahid Kapoor who tied knot with Mira Rajput in Delhi on July 7th, didn't have friends from the film fraternity present for the wedding.
But now Shahid will officially introduce his beautiful bride to his friends in Mumbai at this lavish do.