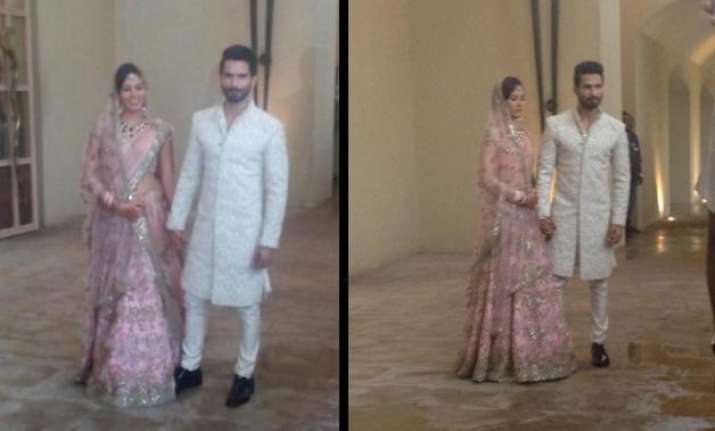 Bollywood heartthrob Shahid Kapoor got hitched to Delhi-based Mira Rajput today in a hush-hush ceremony.
The wedding took place at the West Green Farmhouse of Chhatarpur area in Delhi. While the ceremony was attended by only close relatives and friends of Mira and Shahid, the couple sat simple yet elegant participating in the rituals.
Here's the first picture of the ceremony –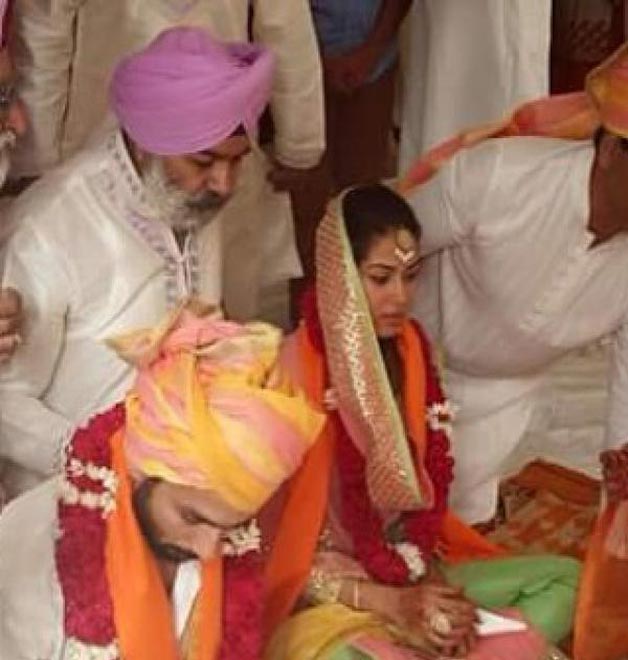 As can be seen, both Mira and Shahid seem to be dressed low-key. Mira seems to have adorned a colourful pyjami suit while Shahid seems to be in an open collar dress.
The marriage ceremony seems to have taken place in a Punjabi style consisting of four pheras and very few rituals.
The couple have already exchanged garlands before sitting for the 'phera' ceremony.
The unpretentious bride looked utterly graceful even in the minimalist jewellery. Even the make-up seems to be very basic.
One can see the relatives also dressed in modest outfits. No doubt, the Bollywood bash was totally unpretentious and lowly. This could be due to the fact, that they were to tie the knot through the religious organization Radha Soami Satsang Beas where glamour is not recognized and everyone is treated same.
Here are some more pictures of the event -