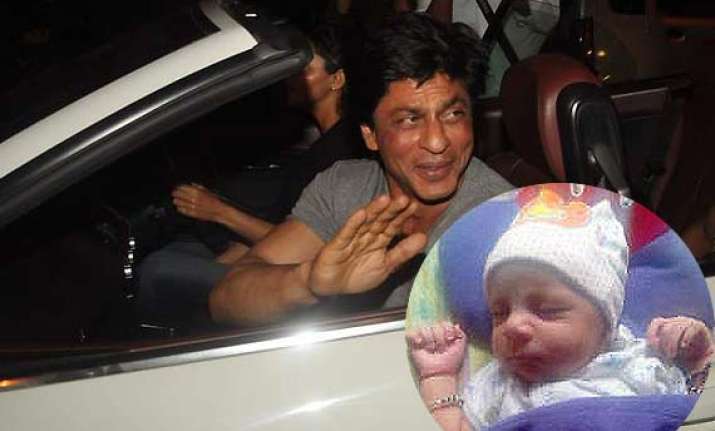 Mumbai: Shah Rukh Khan may not have yet revealed his son AbRam's appearance to the world yet, but the doting father never misses an opportunity to let the world know of his tiny tot's move.
Bollywood Shehshah is playing the role of an hands-on father to his one year old son AbRam.
Usually parents are cautious about their teenage children, but superstar Shah Rukh Khan is wary of his one-year-old son AbRam, who was born through surrogacy.
"Went for a drive with my just about yr old AbRam & he totalled the music system, to the tune of Wrecking Ball! & parents r wary of teenagers," Shah Rukh tweeted.
He also has two teenage children - son Aryan and daughter Suhana - with wife Gauri.