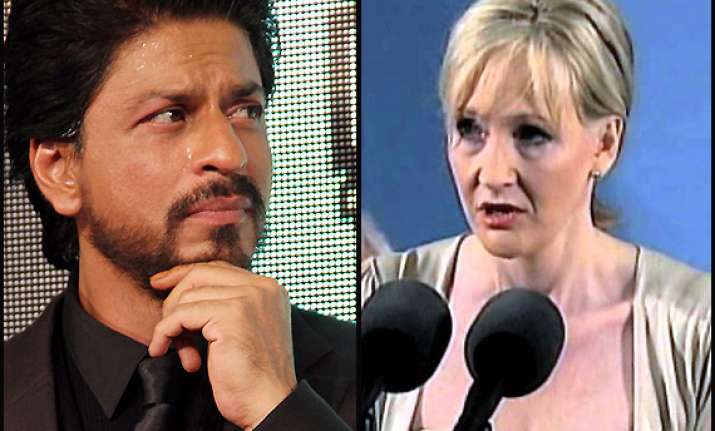 New Delhi: When it comes to sweeping away audience with his charm, Bollywood superstar Shahrukh Khan leaves no stone unturned, be it his dialogues, his songs or even speeches.
In September,
Shah Rukh Khan
was widely appreciated for giving away an excellent inspirational and motivating speech at the All India Management Association (AIMA). 
However, somewhere back in 2008, World's most noted writer J.K. Rowling of Harry Potter fame too was immensely appreciated for giving away most inspirational speech. Does that mean, someone did rip off similar lines from the other's speech and passed it on as their own?
And this similarity between SRK, and J.K Rowling's speech was noticed by none other a 24 year old, social Media consultant, Agratha Dinakaran.
Given below are few excerpts from both the speeches by, Shah Rukh Khan and J.K.Rowling (Now it's up to you to guess which belongs to whom.)