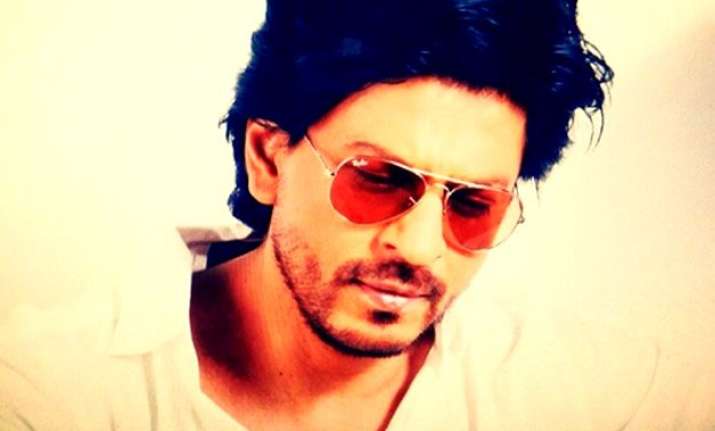 New Delhi: Bollywood badshah Shah Rukh Khan is quite sweet otherwise and is a people's person. But at times, a person like Shah Rukh Khan who always has been super sweet while replying to people on social networking platform gave a prompt reply to a abuser on Twitter.
A person on Shah Rukh Khan's Twitter list tried to rub him the wrong way by posting some unpleasant messages and abuses. But Shah Rukh Khan being the king replied in a very clever manner.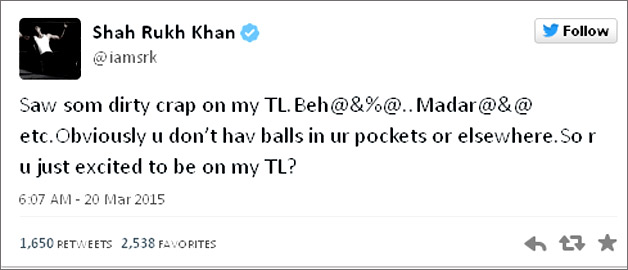 In a two line tweet Shah Rukh tweeted, "Saw som dirty crap on my TL.Beh@&%@..Madar@&@ etc.Obviously u don't hav balls in ur pockets or elsewhere.So r u just excited to be on my TL?"
We hope the abuser has got his reply, who managed to irk the king of Bollywood among his millions of loyalists on Twitter.