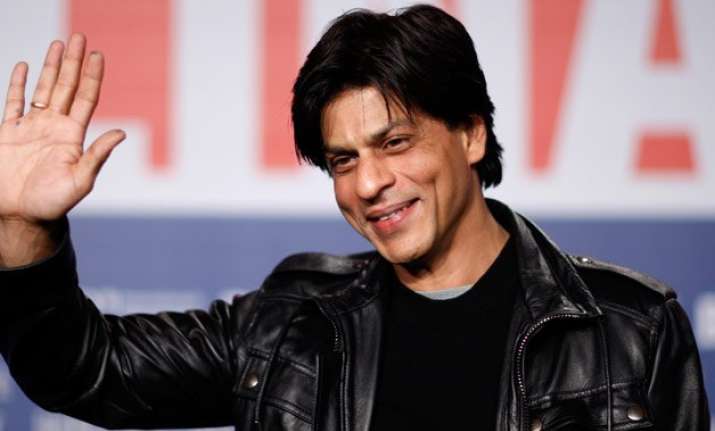 Fans love it when they get even the slightest scoop of what is going on in the life of their favourite actors. And stars do let them in sometimes.
But what Shah Rukh Khan just did was tremendously different.
The actor has always been known to be in the forefront when it comes to experiencing new technologies. Perhaps, this is why Facebook partnered with King Khan to test their new application called Facebook Mention.
Only available for celebrities, this app lets superstars interact with their fans, thus bridging the gap between the fans and their idols. Dwayne Johnson was the US face for this launch and closer home it was SRK.
The app has a facility called Facebook Live using which Shah Rukh Khan posted 15 videos. He let his fans in on a day of his life telling them in real time of what's happening around him.
And Shah Rukh Khan nailed it.
Due to technical glitches, as the actor mentioned a couple of times in the videos, they weren't as perfect as SRK wanted them to be. Well, for the fans they were more than perfect and the thousands of views it garnered prove that!
The actor took us on a tour starting from his car to his shoot which was away from Mumbai, his makeup room and the sets. He introduced his team to his fans and added the SRK element with his jokes.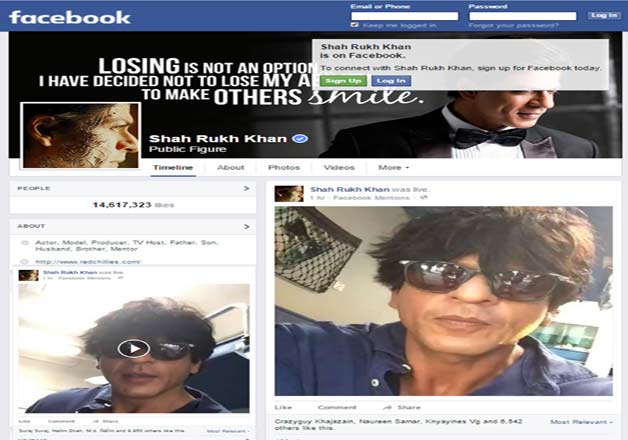 He showed how difficult it is being a star given they need to leave town whenever they have to, he joked with a senior team member and called him old, to which he replied "Buddha hoga tera baap" in an adorable way and he also showed the studios where a train sequence was being shot.
This gesture by SRK will remain in the hearts of his fans for a really long time. No wonder he is the King of a billion hearts.