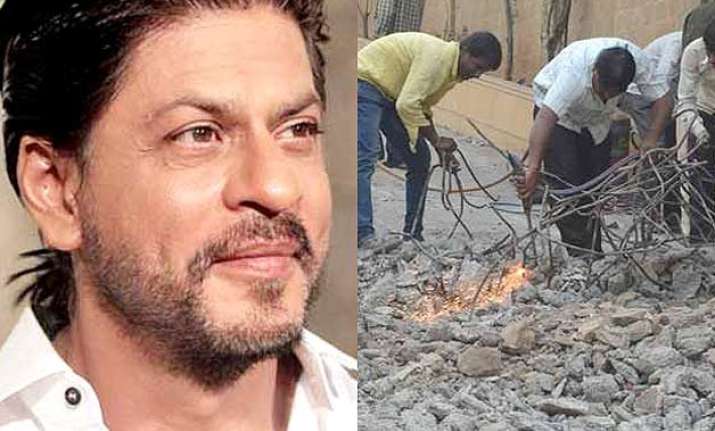 New Delhi: Shah Rukh Khan has been sent a notice by the BMC to incur the cost of the demolition of the ramp outside his bungalow.
It is not that long that the illegal ramp outside SRK's 'Mannat' was demolished by the authorities and now the notice dated March 5 has demanded the actor to pay around Rs 2 Lakh as the charges within the seven days under Section 489(1) of MMC (Mumbai Municipal Corporation).
A senior officer was even quoted by a leading daily as saying that if Shah Rukh fails to pay the charges within the set period of days, the amount will be added to his property tax.
Further, when a source close to SRK was contacted by the daily, he stated that though they haven't received the notice yet, they had already offered the amount incurred to the BMC. And as soon as they'll get the notice, they'll issue the cheque and pay immediately.
The ramp outside Shah Rukh Khan's abode was constructed to park his vanity van but residents there had issued objections with it. Later, a written letter to Municipal Commissioner Sitaram Kunte was sent by BJP MP Poonam Mahajan stating that the ramp is an illegal constriction.
It took a total of two days for the labourers to destroy the six-inch thick concrete made path alongside the bungalow.