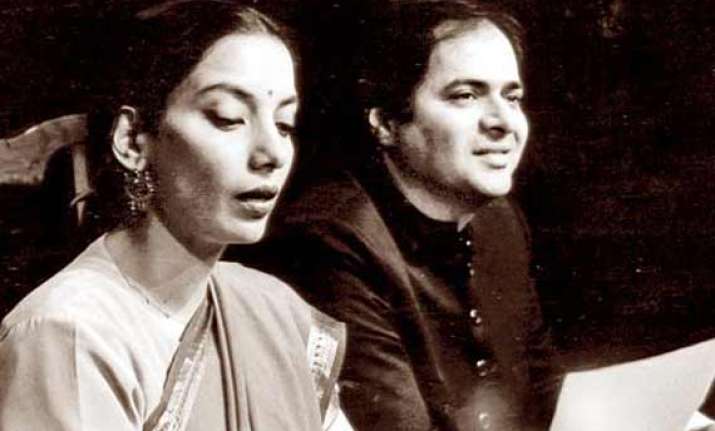 Mumbai: As everyone is celebrating Eid Tuesday, veteran actress Shabana Azmi says she is missing her co-star and friend Farooque Sheikh, who died last year.
The two acted in movies like "Anjuman" and "Lorie".
"Missing Farooque. Every Eid we used to have a fierce competition ki sheer qorma kiske ghar ka behtar hai," Shabana tweeted.
The actress sometime back said that she would like their play "Tumhari Amrita" to be revived.
The play, which is a funny, poignant, melancholic chronicle of the life of two lovers who would not stay together, ran for 21 years until Farooque's sudden death in December 2013