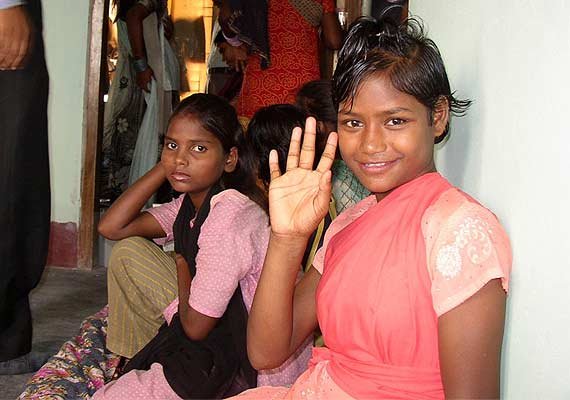 Kolkata: Children of sex workers in West Bengal, including one of Asia's largest red light areas - Kolkata's Sonagachi, were Monday auditioned for a pan-Indian singing contest where they will later wield the microphone with kids from privileged backgrounds.
As many as 60 children from the marginalised community sportingly showcased their crooning skills at the Jwala Action Club, Beltala Road, in south Kolkata for the "i-genius Young Singing Stars" contest.
In addition, they can also audition via a phone call. According to the organisers, to eliminate chances of discrimination and ensure equal opportunities, they are taking the contest to them.
"Through the various NGOs in the Sonagachi area, we are encouraging the children to participate. They are not put through the hassles of travelling to a venue...they are in their own environment and therefore, can express themselves best.
"In addition, the kids do not have to face any social stigma and discrimination as only their voices become their recognition," Abhinav Rahul of Max Life Insurance, the organisers, told IANS Monday.
The contest is open to all children from eight years to 15 years of age in two categories: Junior (eight-11 years) and Senior (12-15 years). It will run till Dec 31.
Following the initial round, digital auditions will be held and after that 20 selected kids will receive mentoring from singers Salim Merchant and Shraddha Sharma.
"The kids will perform at a grand finale event where one winner will be selected from each group and will win an album recording contract with Universal Music Group and four finalists from each group will win contracts for a single song," Rahul said.