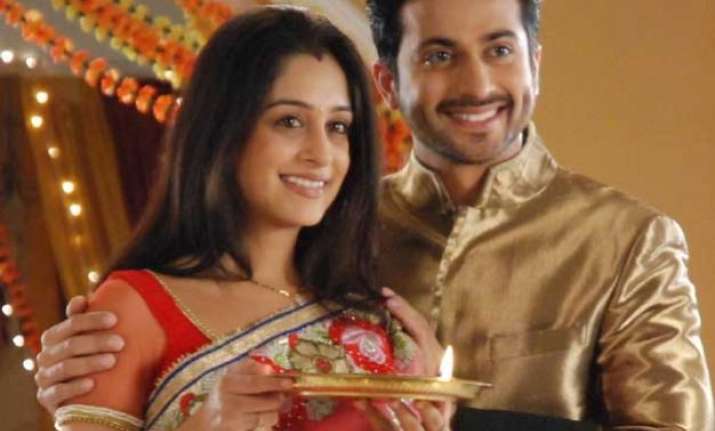 New Delhi: 'Sasural Simar Ka' leading couple Prem-Simar seems to be facing an evil eye over their relationship.
A new unforeseen twist in their life is weakening their relationship and is giving immense stress to the couple. Actually their beloved daughter Sanjana has been kidnapped.
"This is the sequence where Sanjana gets kidnapped and we went to save her. But due to some misunderstanding, goons take her back along with them," said Prem while explaining the shooting sequence on the sets.  
"However, Amar has found out about the kidnappers thus I and Simar are again starting the hunt to find out our daughter," he added.
But Prem, weren't you were supposed to bring back Sanjana? How come your daughter gets kidnapped again?
That means, yet again, Simar has held you responsible for the wrong happened with Sanjana.
"Simar is not ready to forgive me but Roli has given us a sound piece of advice. She told us to find our daughter like a mother and father and not like husband and wife," Prem said.
 Well! We hope Prem remains successful in bringing back Sanjana and his relationship with Simar gets back on track.
Watch out the space for further telly updates.