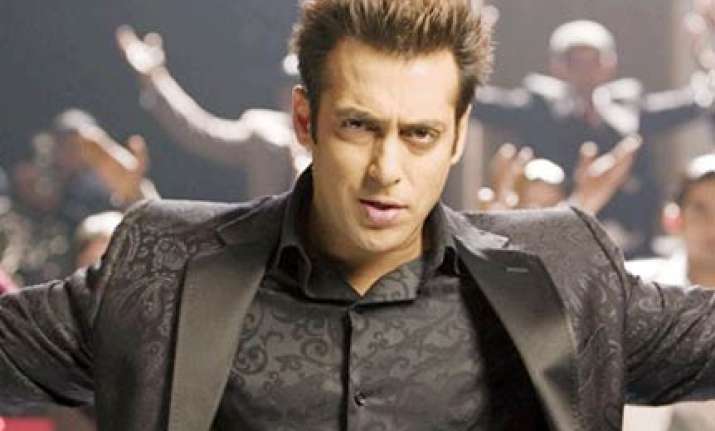 While Salman Khan's entire family was present at a special screening of "Anjaana Anjaani" on last  Thursday evening, in Mumbai, Salman surprisingly stayed away, says a media report.  
The reason for this was his prior engagement elsewhere, but the fact that rumours of a special friendship between the film's leading man
Ranbir Kapoor
and
Katrina Kaif
have been doing the rounds, did seem to make a difference to Salman's attitude towards Ranbir whom he had not so long ago 'mentored'.  
Said a source, "Though Salman is very close to producer Sajid Nadiadwala, in this case, friendship was far exceeded by his anger at the rumours linking Katrina with Ranbir. So while Salman was happy that Sajid could release his film in spite of the political stress, he chose to stay away."  
And while the nation heaved a collective sigh of relief on the Babri verdict, the loudest cheer came from Sajid Nadiadwala's office.  
After the verdict, Sajid said, "Ranbir and Priyanka were in my office the whole day. We were all frozen with fear and anxiety. We counted the moments until the verdict started coming in on TV."  
Apparently, Ranbir and Priyanka had made a secret "pact" – if all remained peaceful after the verdict, they would hold a special screening of the film for their close family and friends. If, God forbid,the verdict had created unrest the special screening would've been cancelled."  
Before the screening, Sajid had said, "There's is a private screening for close friends and family... Sallu's family is coming for it. If something had gone wrong after the verdict I'd have ended up looking very stupid. Though it was Ranbir's idea to postpone the release of the film by a week, the final decision was mine. I'd have had to give a lot of answers to my distributors if the release had gone wrong this week."