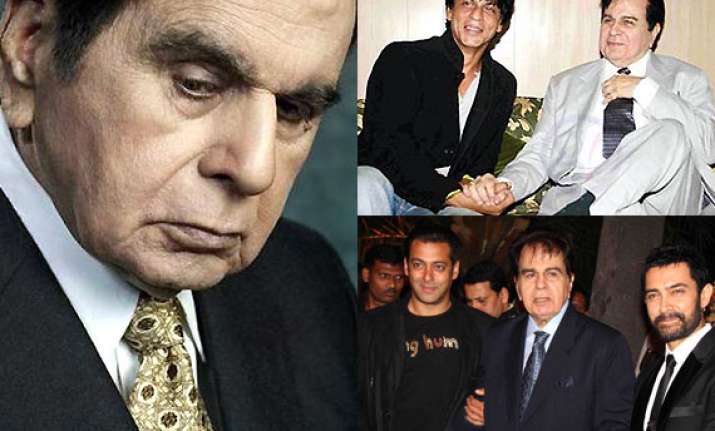 It will be one momentous night. Nightingale of India Lata Mangeshkar will sing, filmmaker Karan Johar will host and stars like Amitabh Bachchan and Aamir Khan will launch Bollywood thespian Dilip Kumar's long-awaited biography here June 9.
The biography, Substance And The Shadow, will be launched at a hotel here, with the who's who of the film industry coming together and being actively involved in the event, a statement said Monday.
While Karan Johar will be the host of the mega book launch, Lata will light the inaugural lamp and begin the event by singing a few lines for Dilip Kumar. That will set the stage for Amitabh and Aamir to unveil the book, documented by Dilip Kumar's close friend Udaya Tara Nayar.