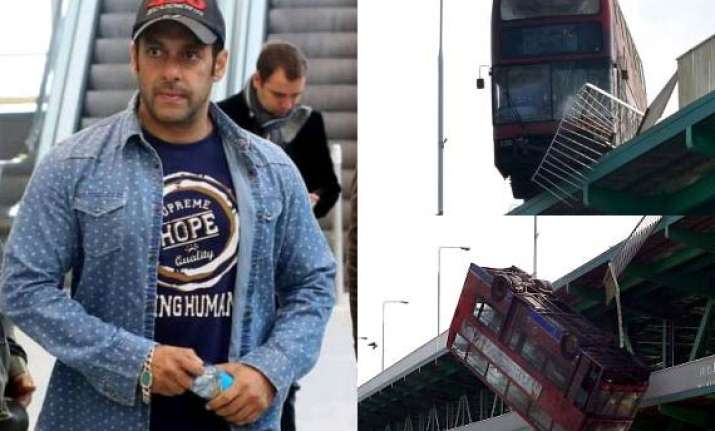 While some Polish and Indian fans are going gaga over the fact that Salman Khan is in their country, some locals are having a tough time with the star's fan frenzy.
Recently, Polish was bombarded with panicked phone calls by local residents, reporting about a double-decker bus plunging off a bridge in Warsaw.
According to the reports, people were averted from going over the bridge for some reasons. Later panicked drivers and locals saw a speeding London double decker-bus plunging off the bridge, sensing some disturbance the started calling over the police to report the incident.
But a fact that onlooker's ignored was the entire area was cordoned-off for a film shoot and there were plenty cameras put up around the set.
Later it was revealed that all this was a normal Bollywood stunt for actor Salman Khan' upcoming film 'Kick', which was being shot in the city.
As locals were already miffed over the fact that the Gdanski Bridge over Vistula River was cordoned off because of which people had to take a longer route making them late to work.
As described by spectators, the scene was part of a car chase which led to a shot, where a double-decker bus took a plunge over the bridge and dropped into the Vistula River.