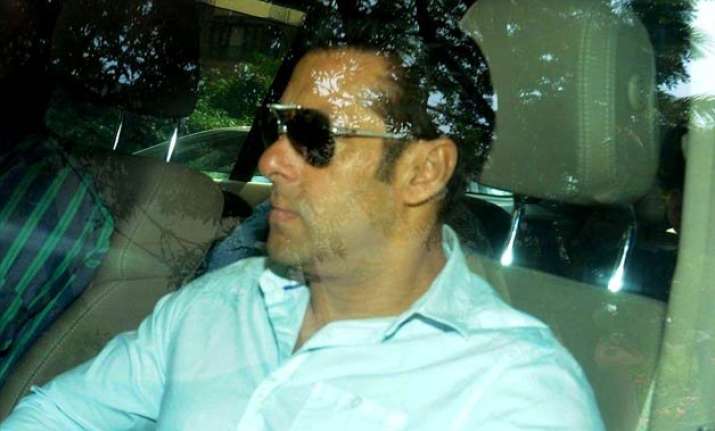 New Delhi: Bollywood superstar Salman Khan has already arrived in sessions court in Mumbai for the hearing of his infamous 2002 hit-and-run case. According to media reports, two investigating officers will today submit their statements.
During the hearing on March 7, the sessions court had scheduled the hearing for today.  In the March 3 hearing, court had rejected an application filed by the prosecution in the 2002 hit-and-run case involving actor Salman Khan as it ruled that an accused cannot be forced to produce any document at the fag end of the trial.
"The application is not maintainable under the provisions of Indian Evidence Act as the court cannot force the accused to produce the driving licence," pronounced Judge DW Deshpande orally in the operative part of the order. The accused can produce the licence at an appropriate stage if he so desires, said the judge, adding that, at this stage, the evidence is nearly over and hence the court cannot give a direction for producing the document.
In the incident dated September 28, 2002, a car rammed into a bakery killing one person and injuring four others. The cops allege that the car was being driven by Salman Khan. He is being tried for culpable homicide not amounting to murder. He could spend a maximum time of 10 years in prison if convicted.