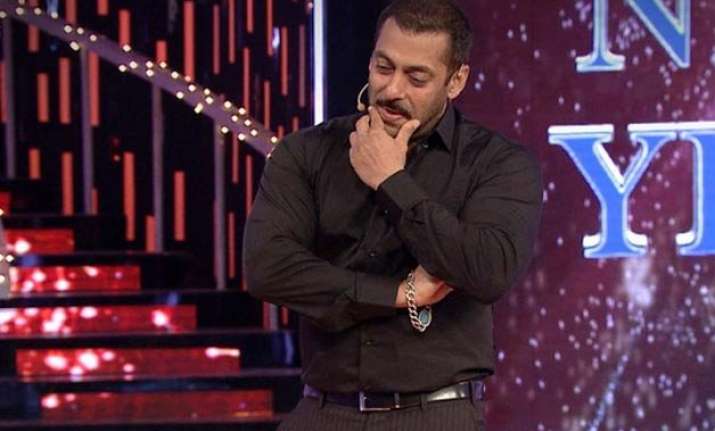 New Delhi: Bollywood superstar Salman Khan has hosted 'Bigg Boss' in season 4, 7, 8 and now in 9 as well and in every season, he has managed to be the centre of attraction apart from the contestants.
BB9 is getting spicier day by day, be it because of the weird tasks, the twists and turns or the celebs coming up on the show.
Recently, we saw Bollywood actress Juhi Chawla coming on the reality show to promote her forthcoming movie 'Chalk N Duster'.
While the contestants were quite excited about Juhi's presence inside the house, the actress turned a teacher for contestants and ended up testing their general knowledge. Infact, the contestants also shared their memorable childhood secrets. Not only the contestants, host Salman Khan couldn't escape Juhi Ma'am's questions.
This is when Salman revealed some of his childhood secrets which left everyone stunned.
The 'Bajrangi Bhaijaan' star stated that he was once punished by his teacher for not paying school fees. The actor was asked to kneel down as a punishment for not paying his school fees.
Infact, Salman also mentioned that after knowing about the incident, his father Salim Khan came to the school and asked his teachers to punish him and not his son for not paying the fees.
On talking about his father, the actor got emotional and revealed that during his childhood he used to stammer infront of his dad. Infact, Salman also confessed that he still ends up stammering in front people he respects at times.
Apart from opening up on his childhood secrets, the 'Sultan' actor also made an important announcement for the 'Bigg Boss 9'.  
The showmakers will be introducing an interesting task wherein one of the winners will get 'Ticket to Finale week', while another contestant will get a golden opportunity to accept a huge sum of money and quit the show.